« Rep. Allen West (R-FL) praises the Republican Party's proud and storied history in standing up for the rights of African Americans | Main | Excellent Mitt Romney Ad About Obama on the 3 Year Anniversary of the Economic Stimulus (Video) »
February 17, 2012
OMG FBI Says It's "Open To The Idea" of Establishing a Committee With Muslim Groups To Review Material Used In Anti-Terror Training ~ Totally Stupid!!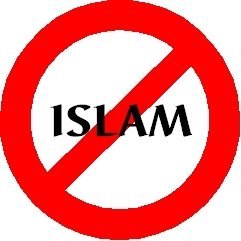 FBI Says It's "Open To The Idea" of Establishing a Committee With Muslim Groups To Review Material Used In Anti-Terror Training
FBI officials say they are willing to consider a proposal from a coalition of Muslim and interfaith groups to establish a committee of experts to review materials used in FBI anti-terrorism training.
The coalition raised the idea during a Feb 8 meeting with FBI Director Robert Mueller, who met with the groups to discuss pamphlets, videos and other anti-terrorism training materials that critics say are either Islamophobic or factually incorrect.
"We're open to the idea, but they need to submit a proposal first," said Christopher Allen, an FBI spokesman who was in the meeting.
Groups at the meeting included the Islamic Society of North America, the Muslim Public Affairs Council, the Sikh American Legal Defense and Education Fund, the Interfaith Alliance, and the Shoulder-to-Shoulder campaign.
The FBI is satisfied with the job that its own experts had done in reviewing and purging "problematic" materials, Allen said, and the agency is also "developing guidelines so it won't happen again in the future."
Mueller told representatives of the groups that FBI experts had reviewed almost all of the agency's training materials, including 160,000 pages of documents. More than 700 documents and 300 presentations were subsequently pulled from the agency's training materials.
Materials that were pulled contained incorrect or imprecise information, were stereotypical, or "in poor taste," the FBI said.

While the groups praised Mueller for the review and for listening to their concerns, they also say trust between Muslims, Sikhs and the FBI had been damaged by the episode.

"It is a travesty that the Muslim-American community has lost trust with an agency that is here to protect us," said Salam Al-Marayati, director of the Muslim Public Affairs Council, a Los Angeles-based advocacy group.
In a statement, the groups urged the FBI to acknowledge "the negative impact of these training materials on the Muslim-American community."
Allen said he didn't know whether such a statement would be forthcoming, but said Mueller had already spoken several times about his regret over the episode and his appreciation for the Muslim community's cooperation with the FBI in thwarting terrorist attacks.
"The FBI views the Muslim community as a useful partner in stopping terrorism, and we appreciate the cooperation they've given us," Allen said.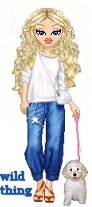 Wild Thing's comment........
OMG ( taking a deep breath) we are no longer at war with Islam. The USA is digging its own grave and Obama and his people are leading the way.
I do not trust or respect ANY muslims. None. Nada. Not even the non-violent ones because they have chosen to be a muslim, and to identify themselves with muhammad: one of the vilest criminals known to man. So anyone who thinks that this perverted, evil man was a prophet from God clearly believes a lie and they've conjoined themselves with this evil man. All Muslims are in Allah's Army.
An army in the battlefield falls into three functional categories: combat, combat support, and combat service support. That covers anyone in Allah's Army, regardless of function, who calls himself/herself a muslim.
Posted by Wild Thing at February 17, 2012 02:55 AM
---
Comments
We are at war with islam and we are losing via political correctness. Our lack of awarness, reality and proper action is dooming the next generation to major trouble here at home. Our grandkids are looking at restrictions on their constitutional and god given freedoms as sharia law enters into their lives.
Posted by: TomR,armed in Texas at February 17, 2012 11:23 AM
---
Tom,thank you so much, I appreciate hearing what you think about this.
Posted by: Wild Thing at February 18, 2012 12:51 AM
---
Back In Pakistan, Sikhs suffered badly at the hands of Muslims and fled to India in the Partition of 1947.
The Sikh-Americans, of which there are many in my area, would do better explaining to everyone they are not in any way Muslims. With Sikhs, it is the *men*, not the women, who have their hair covered.
Posted by: Curmudgeon at February 18, 2012 01:45 AM
---