« Obama and His Democrats Has Meant 1,000 Days Without A Budget ( video) | Main | Great New Rick Santorum ad " DEAL" ( video check it out LOL ) »
February 01, 2012
Obama Says He created 22 million jobs ~ And People Say It will be hard to debate this guy? LOL ( video)
During his live online interview Pres. Obama claims that his administration helped create 22 million jobs (January 30, 2012)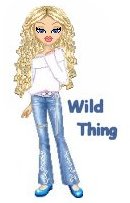 Wild Thing's comment......

LOL and people are worried about someone debating Obama.
Posted by Wild Thing at February 1, 2012 02:47 AM
---
Comments
The guy can't speak without a teleprompter. I don't understand why everyone says he's such a good debater.
Posted by: BobF at February 1, 2012 09:24 AM
---
I'm off post only a little as it involves Obama and his new friends "The Taliban" After the faked dismay over the young Marines pissing on the dead Taliban Terrorist wink wink! Pat Dollard has a Liveleak Video
Filmed by Reuters of the Taliban executing 15 Afghan Soldiers hand cuffed in a line and shot 1x1 with an AK-47. And they terrorized them as they were shot as they shot every other one so the remainder didn't
know when their turn was coming. These are the shit bags that Obummer says we can make peace with. And the Marines caught Hell for a little yellow river? First bath those dogs had in 6 months.

Posted by: Gator at February 2, 2012 04:41 PM
---