« Great New Rick Santorum ad " DEAL" ( video check it out LOL ) | Main | Senator Jim DeMint on Mitt Romney »
February 01, 2012
Mitt Romney Delivers Strong Victory Speech in Florida Hammers Obama – ( Video )
.
Visit msnbc.com for breaking news, world news, and news about the economy

.
I thought Mitt gave a really good speech and he hammered Obama which is what I wanted to hear.

Gingrich Predicts GOP Race Will Last 6 More Months

Gingrich delivering a defiant speech in the wake of a distant second place finish to Mitt Romney. Gingrich never congratulated Romney on his victory in Florida, but instead made it clear he intends to fight Romney in every state.
Newt Gingrich said to his crowd of supporters in Florida last night:
"I will be back in Florida, as the Republican nominee in August." He even said that the only way that the race will end much before August's Republican National Convention in Tampa is if front-runner Mitt Romney drops out."
.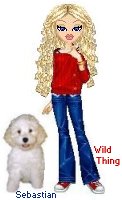 Wild Thing's comment.....
I am so glad Romney beat Newt. Not being a big fan of either of most of their politics, but Newt truly disgusts me. augh.Newt = Low class, self absorbed, egomaniac.
At least Romney has some good character traits when it comes to some areas that Newt is lacking big time.
Posted by Wild Thing at February 1, 2012 02:55 AM
---
Comments
This thing is going to get ugly.
Posted by: BobF at February 1, 2012 09:22 AM
---
Posted by: Carlos at February 1, 2012 11:36 AM
---
Yes it will get ugly, but we all know that, having experienced the Democratic smear campaigns and character assinations, in previous elections.
Folks had better research carefully, the tenents of the Church of Jesus Christ of Latter Day Saints,(Mormons), as that will become a major factor in the campaign against Romney.
The media will be more than happy to spread words like "Cult", Polygamy, and other derogatory terms. Mark my words,their reports will be filled with half truths,flat out lies, and innuendo.
Posted by: Sean at February 2, 2012 10:43 AM
---