« Disgusting!!! Obama Blames Founding Fathers For His Failures | Main | Michelle Obama Holds Tug Of War Match With Jimmy Fallon In White House's Dignified Blue Room »
February 08, 2012
Mitt Romney Congratulates Santorum, Focuses on Obama
Romney Congratulates Santorum, Focuses on Obama
Republican Presidential candidate Mitt Romney congratulated rival Rick Santorum after Santorum's wins in Missouri and Minnesota. Romney, speaking in Denver, kept his focus on President Obama.
Rick Santorum wins in Minnesota, Missouri and Colorado

Last night's delegate-free contests:
"......Republican contests in Minnesota, Colorado and Missouri deserve an asterisk. In Minnesota and Colorado, which will hold caucuses, voters will pick their preferred presidential candidate in a nonbind...ing straw poll, while picking delegates to county and regional conventions in a separate vote. In Missouri, no delegates are on the line at all; the state will hold a separate caucus for that purpose on March 17."
.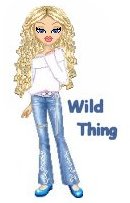 Wild Thing's comment.....
It is very confusing to me, so that is why I posted the little article above and the link explaining how they get their delegates.
Posted by Wild Thing at February 8, 2012 02:47 AM
---
Comments
I didn't vote in Missouri's primary yesterday since the Missouri Republican Party decided the election is meaningless and they're going to have their own little caucus in March to elect delegates. This little fiasco cost the state 7 million dollars it doesn't have to waste. To me this is arrogant and not trusting the people.
In Missouri we have a Democrat governor and so far this guy has done good. He's a very strong supporter of Veterans and Veteran programs, has a good record supporting the Second Amendment and has kept taxes down. Right now, I'm looking to vote for a Democrat as governor.
Posted by: BobF at February 8, 2012 09:50 AM
---
The news of day belongs entirely to Rick Santorum.
My take on this is that both the voters of Florida and that New York City developer who likes to put his name everywhere cast their votes and made their endorsement more like at a horse track.
The American Heartland voters of Missouri and Minnesota voted simply with their heart and good conscience for the best representative of the party to be the nominee. No silly calculating or strategizing or voting for or endorsing a perceived winner.
There are still more than 40 states to go.
Posted by: Carlos at February 8, 2012 01:00 PM
---
Bob - back in the 70's I did volunteer work for my US Congressman. He was a Dem in the days that southern Dems were very conservative. Many of them were far more conservative than what the Repub. Party foists on us today. I also did volunteer work for Senator John Tower who helped establish the Repub Party in Texas. My mother was one of his workers and she and a few other staunch conservatives worked hard in the 60's/70's/80's to change North Texas from a very strong Democrat conservative area to a strong Repub conservative area. Most of Texas followed suit. There are yet strong liberal Dem areas, but they are limited to the large urban inner cities. The big question mark in Texas is how will the Hispanic vote pan out as their numbers grow. So far they seem to be about a 60/40 split favoring the Dems. However, we have had some really great Hispanic conservatives run for local/state offices and win. Think Marco Rubio types.
Wild Thing - I do not understand these different caucuses either. I just look at the results.
Posted by: TomR, armed in Texas at February 8, 2012 02:26 PM
---