« Whitney Houston dies at 48 , Rest in Peace Whitney a True legend ~Whitney Singing Gospel and I will always love you (videos) | Main | Actress Raquel Welch About the GOP Race »
February 13, 2012
Krauthammer: Israel 'will strike' Iran to 'prevent a second holocaust'

"I cannot imagine the Israelis are going to allow Iran to go nuclear and to hold the Damocles sword over 6 million Jews all over again"
Washington Post columnist Charles Krauthammer doubled down on an assertion he made last week about the inevitability of an Israeli strike on Iran to limit the Islamic republic's nuclear capabilities.
"Our own secretary of Defense has said it's highly likely and he gave a timeframe — April, May, June — which means the Israelis think that the moment, the zone of immunity where they can no longer attack successfully, is approaching," Krauthammer said.
"I think he is right. I think the Israelis are serious unless happens between now and midyear or even November that will threaten the regime, because it won't change the policy. I think Israel will strike because it cannot live under the threat of annihilation from Iran."
Krauthammer also had some strong words about why he thought an attack was likely.
"Unless something intervenes," Krauthammer replied. "I cannot imagine the Israelis are going to allow Iran to go nuclear and to hold the Damocles sword over 6 million Jews all over again. Israel was established to prevent a second Holocaust, not to invite one."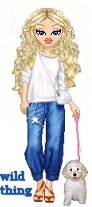 Wild Thing's comment.........
Scary times for Israel and the entire world.
Posted by Wild Thing at February 13, 2012 12:50 AM
---
Comments
Iran can't project its military power beyond its borders and it wants to be a military power. Unless they get nukes, they're noting but a little piss ant country shooting off their mouths with nothing to back it up. When we hear of the mighty Iranian navy, all we see are a couple of speed boats with a machine gun mounted on it.
Send this task force into the Gulf and watch the Iranians crap their pants.
http://www.theblaze.com/wp-content/uploads/2011/12/fleet-of-ships.jpg

Posted by: BobF at February 13, 2012 07:22 AM
---
Israel will do what they feel they need to do. I hope they have accurate intel so they can destroy the heart of Iran's nuclear program in one precise strike event.
What is scary is a potential major MidEast war while obama is US president. He and the other two communist players, Hillary and Panetta, scare me with their ineptness in world affairs.
Another aspect to consider. The Gulf States such as Saudi, Kuwait, Oman, UAE, et al as well as Iraq probably are saying muzzie prayers right now that Israel does take out Iranian nuclear capability. These Arabs may not support Israel's efforts publically, but they may give covert support. As mush as Iran hates Israel and the West, those Iranian Persians also hate Arabs. Interesting scenarios unfolding.
Posted by: TomR,armed in Texas at February 13, 2012 01:12 PM
---
The world may well regret Obama throwing Mubarak under the bus.
Posted by: BobF at February 13, 2012 10:51 PM
---