« Top U.S. Commander Orders All NATO Personnel Withdrawn From Afghan Ministries | Main | Sturgeon Bay cat saves owner's life »
February 26, 2012
Governor Jan Brewer Endorses Mitt Romney ~ Thank You Gov. Brewer!!
Visit msnbc.com for breaking news, world news, and news about the economy

Two days before her state's primary, Gov. Jan Brewer of Arizona on Sunday endorsed Mitt Romney for the Republican presidential nomination.
"I'm going to publicly endorse Mitt Romney. I think he's the man that carried the day," Brewer said on the NBC program "Meet the Press."
The endorsement is considered a boost for Romney in Arizona, a conservative state where he is favored in Tuesday's primary against rivals Rick Santorum, Newt Gingrich and Ron Paul.
"I think he has that pro-business background and he has that political history that I think he would serve America the best of all the candidates," Brewer said, adding that Romney also has the best chance of defeating President Barack Obama in November.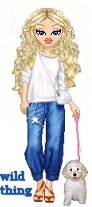 Wild Thing's comment.........
Well I am glad! Of all the candidates left the ONLY one I could vote for and not be sick to my stomach is Romney. The next lesser sick feeling would be Newt and I rate Santorum and Ron Paul on the same level of over the top sickening and dangerous.
Of course Rick Perry is and always will be my first choice....deep sigh. One day I hope he runs again. He is the one true rock solid conservative that was in the presidential race.
Posted by Wild Thing at February 26, 2012 11:48 AM
---