« LMAO Obama Says He Has Made Made a Lot of Progress Because He Set Up a Government Service Website ~ Dear Lord This Man Is a Putz! | Main | Back in 2007 Obama Warned He'd Make the US Defenseless… Now He's Cutting 80% of US Nukes »
February 16, 2012
Defense Sec. Panetta Calls on Congress to Oppose Obama's Automatic Defense Cuts
Defense cuts "would do untold damage to our national defense" Panetta says while testifying on Capitol Hill.
Testifying on Capitol Hill, Defense Secretary Leon Panetta urged Congress to prevent $500 billion in defense cuts from automatically taking effect and doing "untold damage" to America's national security.
The budget mechanism that would put defense cuts on autopilot "is a crazy process that would do untold damage to our national defense," Panetta told the House Armed Services Committee Wednesday. "It's a mechanism that would do just kind of blindsided cuts across the board and would really hollow out the force."
It would be devastating. … Another $500 billion and I'd have to throw the strategy I just presented to you out the window," Panetta said, speaking about the defense budget for the fiscal year 2013.
Panetta told committee chairman Rep. "Buck" McKeon, a Republican, "I'm prepared to work with you in every way possible to try to work on both sides to try to develop an approach that would de-trigger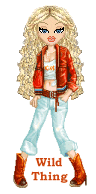 Wild Thing's comment......
The nightmare Obama will do any and all he can to destroy our country and then he will say it is Bush's fault.
I HATE Obama to his very core.

Posted by Wild Thing at February 16, 2012 02:47 AM
---
Comments
Unless this is some type of ploy by Obama, look for Panetta to be replaced soon.
Posted by: BobF at February 16, 2012 07:27 AM
---
Huh?? Panetta breaking ranks with obama? Something smells!
Posted by: TomR,armed in Texas at February 16, 2012 02:08 PM
---
Bob and Tom, I was wondering about that too. This is weird.
Posted by: Wild Thing at February 17, 2012 03:27 AM
---