« RNC Committee Chairman Reince Priebus:"Obama Shows 'Remarkable Disdain' For Religious Liberty " | Main | Senate Democrats Say Obama 'Reinforced' His Stance on Contraception Mandate at Democratic Retreat »
February 09, 2012
Classless Newt Gingrich Would Not Congratulate Romney Win and NOW WILL NOT Congratulate Santorum On His Win Tuesday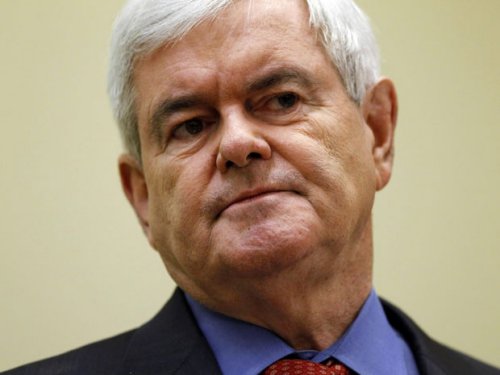 Newt Gingrich, mum on losses, looking South
CLEVELAND, Ohio—Newt Gingrich, speaking to workers Wednesday morning at a manufacturing plant here had exactly nothing to say about Tuesday night's contests.
Republican presidential candidate, former House speaker Newt Gingrich. He didn't say a word about the how and why of his losses, nor did he mention his rivals.
He didn't refer to Mitt Romney as a "Massachusetts moderate." Nor did he cast Rick Santorum as a sort of junior member of Congress, who couldn't do big things.
In his 12-minute speech at Jergen, a metal plant, it was as if Tuesday never happened.

Gingrch lost badly in three contests, ceding the conversation, energy and the momentum to Santorum who pulled off an upset in Colorado, and won handily in Missouri and Minnesota.
During his two-day bus tour, Gingrich, who pledged to run a more ideas-based campaign, gave his standard speech, weaving together the history of the Wright Brothers, Ronald Reagan, and the raft of executive orders he would sign on day one of his administration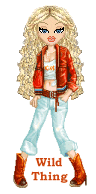 Wild Thing's comment......

Totally classless Newt Gingrich refuses to even congratulate Santorum. Newt would not congratulate Romney either and now Santorum apparently joins Newts hate list....hmmmm shades of Obama.... no class and has a hate list.

So this is what Newt thinks a leader should behave? Shame on him!
Posted by Wild Thing at February 9, 2012 02:50 AM
---
Comments
Newt is coming across as a bitter old man.
Posted by: BobF at February 9, 2012 07:39 AM
---
Gingrich, the true Jeckyl and Hyde personality disorder.
Posted by: TomR, armed in Texas at February 9, 2012 12:31 PM
---
Bob and Tom, I agree.It is embarassing how he behaves.
Posted by: Wild Thing at February 10, 2012 02:27 AM
---