« Krauthammer: Israel 'will strike' Iran to 'prevent a second holocaust' | Main | Allen West About Michelle Obama Bringing Nanny State to the Military ~ Good For West!!! »
February 13, 2012
Actress Raquel Welch About the GOP Race

Lincoln Center will be hosting a tribute honoring actress Raquel Welch and her films. Neil Cavuto sat down with the actress who claims she's, "not very scandalous," despite being a major sex symbol.
Welch admitted that it wasn't always easy to be taken seriously when it came to voicing her political views. Instead she says she would rather take action, recalling going to Vietnam with Bob Hope to visit the troops.
On the number of GOP debates, she feels like it allows people to get to know the candidates better. As far as the "mud-slinging" between candidates, "There comes a point where it does cross the line, but I honestly also think that we are educated by this process."
Without mentioning a particular president, Welch continued, "I think too many times a total stranger without any background or anything that we can really hang our hat on comes along with charm, and a silver tongued devil thing and seems very self possessed. And it's almost like he should be you know a talk show host or a movie star."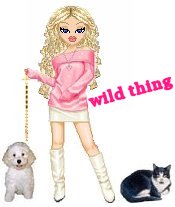 Wild Thing's comment.......
Raquel is great, I thought you might like to see and hear what she had to say on her appearance with Neil Cavuto.
She is a republican and I am not sure but I think she always has been.
Posted by Wild Thing at February 13, 2012 12:55 AM
---
Comments
She's been my favorite since I was a kid.
Posted by: BobF at February 13, 2012 07:17 AM
---
She is a strikingly beautiful woman and as my folks used to say, "well preserved". Difficult to believe that she is older than me. A part of her natural attractiveness is her dignity. Raquel has stayed away from the celebrity high profile controversies that most Hollywood types use to stay in the limelight. Another lady who entertained troops in Vietnam like Raquel that I adore and respect is Ann Margaret. And of course, our very own Chrissie. We veterans love you gals!
Posted by: TomR,armed in Texas at February 13, 2012 01:25 PM
---
For fear of not finding work in think-like-us-or-go-back-to-waiting-on-tables far leftist Hollywood, Raquel Welch belongs to a relatively very small group of the more than 100,000 members of the Screen Actors Guild that are openly Conservative Republicans that include Bo Derek, Melissa Gilbert, Heather Locklear, Jaclyn Smith, Cheryl Ladd, Ben Stein, Fred Thompson, and Chuck Norris.
Posted by: Carlos at February 13, 2012 06:38 PM
---