« NRA official: Obama wants to outlaw guns in 2nd term !!! | Main | Krauthammer: Israel 'will strike' Iran to 'prevent a second holocaust' »
February 12, 2012
Whitney Houston dies at 48 , Rest in Peace Whitney a True legend ~Whitney Singing Gospel and I will always love you (videos)

Legendary singer Whitney Houston was found dead Saturday at a Beverly Hills, California, hotel.
Whitney Houston was an amazing gospel singer. Listen and watch her rendition performances of Amazing Grace, I love the Lord, I Believe, A quiet Place, Jesus loves me, This Day, Do you hear what I hear.
.
Whitney Houston - I Will Always Love You

If I
Should stay
I would only be in your way
So I'll go
But I know
I'll think of you every step of
the way ..................
.

This was during the time period of the Persian Gulf War.1991....Whitney Houston sang the National Anthem at the Superbowl.
Whitney Houston Sings "The Star-Spangled Banner" Prior to Super Bowl XXV – 1991


.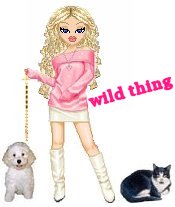 Wild Thing's comment......
Her voice was so pure, so beautiful!! Rest in Peace Whitney a True legend
Posted by Wild Thing at February 12, 2012 02:55 AM
---
Comments
A beautiful woman with a one of a kind voice.
I have always felt such sorrow about how her life turned out. Such great potential lost, due to lack of good judgement.
Her life and her death should be a permanent example to all who think, that Drug Use is not harmful.
R.I.P. Whitney Houston, thank you for all the joy and happiness you brought to us.
Posted by: Sean at February 12, 2012 12:44 PM
---
Sean, I agree so much with all you said.
Posted by: Wild Thing at February 12, 2012 11:54 PM
---