« Great Songs Supporting Rick Perry and Photos Of Perry Campaign In South Carolina | Main | Sarah Palin Says She Agrees With Rick Perry's Criticism of Romney and Bain and Says Romney Should Prove His Claim of Creating 100,000 Jobs »
January 12, 2012
Rick Perry Walks The Talk ~ Veterans Showing Support for Rick Perry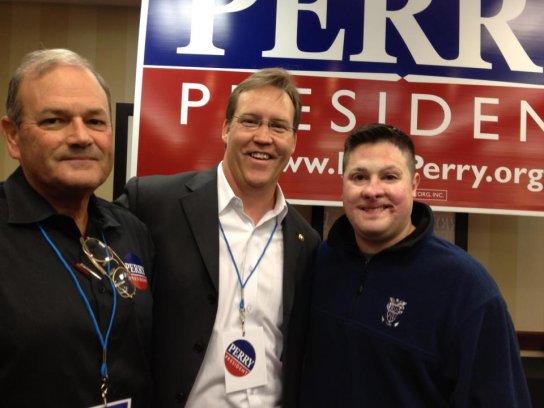 Marine Capt. Dan Moran, with Lt. Gen. Weber, left, and Thomas Graham, center,, says this about Governor Perry & South Carolina: "I remember when I was in Ramadi, we were being told by everyone that the city could not be won.....We spilled a lot of blood, but won! With my shield or on it!"
Capt. Moran will be with Governor Perry at events in Monday, January 9 at 8:00 am at Mama Penn's Family Dining in Anderson, S.C.— with Thomas Graham.

.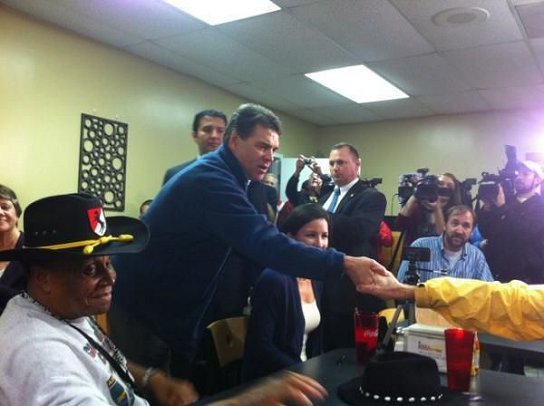 .

.

.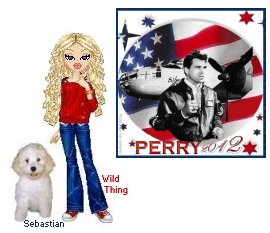 Wild Thing's comment........
We have been dismissed because they have no fear of We The People.We have been dismissed because the power no longer resides with the people.We have been dismissed because our Country is no longer Of, By and For the People.But we must take a stand and fight for our Freedom and our Liberty.We need a Fire in our Belly again to take our Country Back! We need a Leader who believes in this and can lead the way.
It may take baby steps to get it done but steps we must take and we have to start where we stand.
I'm Fed Up. Perry is Fed Up too and is trying to do something about it.
He said that he was not going to "nibble around the edges" but instead was going to go at it with a sledgehammer.
I stand with Perry and believe he can take the reigns that will lead us back to our Freedom, Liberty and being the Great America we once were.
Posted by Wild Thing at January 12, 2012 04:50 AM
---