« The Meeting That Won't Change The World ~ Important Read About Electoin!! | Main | Rick Perry Talks About His Love of America - Moms Matter 2012 »
January 16, 2012
Rick Perry Says Obama Administration Rhetoric about U.S. Marines Urinating on Dead Taliban Fighters is "Way over the Top" and Shows "Disdain for the Military" ~ Thank you Gov. Perry!!
Rick Perry talking to CNN's Candy Crowley where he was asked how he would handle the controversy over a video showing U.S. Marines urinating on the bodies of dead Taliban fighters. Perry said while it was a "stupid mistake" by "18, 19 year-old kids," to "call it a criminal act" is "over-the-top rhetoric" that shows the "disdain for the military" of "this administration."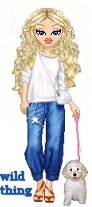 Wild Thing's comment........
Good for Perry!!!

Posted by Wild Thing at January 16, 2012 02:55 AM
---
Comments
Posted by: TomR, armed in Texas at January 16, 2012 12:55 PM
---
Here's what John McCain had to say about Perry's position.
"The Marine Corps prides itself that we don't lower ourselves to the level of the enemy," McCain said when asked about Perry's position. "So it makes me sad more than anything else, because ... I can't tell you how wonderful these people (Marines) are. And it hurts their reputation and their image." ...
"We're trying to win the hearts and minds" of the Afghanistan population, he said. "And when something like that comes up, it obviously harms that ability."
Trying to win their hearts and minds? Isn't that the same bull shit that was said during Vietnam?
Posted by: BobF at January 16, 2012 01:32 PM
---
Thank you Tom and Bob soooo much.
Posted by: Wild Thing at January 17, 2012 03:30 AM
---