« Federal Judge Rules Santorum, Perry, Gingrich, Huntsman Cannot be Added to Virginia's GOP Primary Ballot | Main | Tebow and Our Troops! Loving This Photo! »
January 14, 2012
OMG ! CBS News: 11 More Solyndras In Obama Energy Program
CBS News takes a look at 11 more Solyndras that were part of Obama's Energy Program (January 13, 2012)
There are at least another 11 Solyndras in Obama's backyard just ready to crash.
The Obama Administration said they knew that several of the companies would fail.
They built in $2.4 billion into the program for potential failures.

Solyndra was not an isolated incident. There are several green energy projects that are going to fail.
CBS reported:
Solar panel maker Solyndra received a $528 million Energy Department loan in 2009 – and went bankrupt last year. The government's risky investment strategy didn't stop there, as a CBS News investigation has uncovered a pattern of cases of the government pouring your tax dollars into clean energy.
Take Beacon Power — a green energy storage company. We were surprised to learn exactly what the Energy Department knew before committing $43 million of your tax dollars.
Documents obtained by CBS News show Standard and Poor's had confidentially given the project a dismal outlook of "CCC-plus."
Asked whether he'd put his personal money into Beacon, economist Peter Morici replied, "Not on purpose."
"It's, it is a junk bond," Morici said. "But it's not even a good junk bond. It's well below investment grade."
Was the Energy Department investing tax dollars in something that's not even a good junk bond? Morici says yes.
"This level of bond has about a 70 percent chance of failing in the long term," he said.
In fact, Beacon did go bankrupt two months ago and it's unclear whether taxpayers will get all their money back. And the feds made other loans when public documents indicate they should have known they could be throwing good money after bad.
It's been four months since the FBI raided bankrupt Solyndra. It received a half-billion in tax dollars and became a political lightning rod, with Republicans claiming it was a politically motivated investment.
CBS News counted 12 clean energy companies that are having trouble after collectively being approved for more than $6.5 billion in federal assistance. Five have filed for bankruptcy: The junk bond-rated Beacon, Evergreen Solar, SpectraWatt, AES' subsidiary Eastern Energy and Solyndra.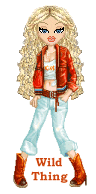 Wild Thing's comment......
This is criminal!!
This administration treats we, the citizens as if we are slaves. What we earn is not ours, it is theirs to spend as they see fit.
Posted by Wild Thing at January 14, 2012 05:50 AM
---
Comments
What if a Republican administration was loaning taxpayer money to gun makers. The media, the Congress, the DNC, liberal activists etc. would be all over it and calling for impeachment. Another difference, gun manufacturers would be much better financial risks than green energy.
Posted by: TomR, armed in Texas at January 14, 2012 01:52 PM
---
Why do they fail ?
Because of non-recourse free spending;
Results oriented risk taking must always remain in the private sector to ensure sustaining employment by going and viable concerns within a growing economy and an expanding tax base that provides for everything and everyone.
The great real estate bust of 2007, this severe devaluation of real property we all continue to suffer through, is largely attributable to a strong central government (through Fannie Mae and Freddie Mac) over many years taking on all the financial risk taking within what used to be the private sector home mortgage market.
No matter how our modern day American Democrats obscure it, as clear as day, for time immemorial, it is the same old collectivist road to eventual and certain ruin:
the left's privatizing of profits and socializing the losses. As you write, Wild Thing, it is indeed criminal in their pursuit of a life by government ration.
Their's is a vile, loathsome creed where environmentalism and equality trumps everything, including our children's future.
(Wild Thing, take a look at your in-box. I sent what you requested last week.)
Posted by: Carlos at January 15, 2012 12:46 AM
---