« South Carolina Attorney General: 900 Dead People Voted in Recent Elections ( VIDEO) | Main | Marine Amphibious Warfare Taskforce ( totally cool a MUST see Video) »
January 22, 2012
Newt Gingrich Wins South Carolina Republican Primary
Sorry about the stupid Ron Paul ad at the beginning of this video.
Gingrich Votes: 242,498.....40%
Romney Votes: 167,555......28%
Santorum Votes: 101,967....17%
Paul Votes: 77,972...............13%


.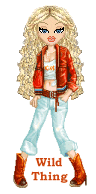 Wild Thing's comment......
Gingrich's victory means that three different candidates have won the first three contests in the state-by-state battle for the Republican presidential nomination to face Democratic President Barack Obama on November 6. Rick Santorum won the Iowa caucuses on January 3 and Romney won the New Hampshire primary on January 10.
Posted by Wild Thing at January 22, 2012 02:55 AM
---
Comments
This is NOT good news. Newt went beyond the pale when he attacked Mitt Romney about Bain Capital, in a disgusting Michael Mooreish fashion.
Newt also has more skeletons in his closet that the Commiecrats are just waiting to spring on us all.
Newt is a deep thinker and a policy wonk, yes. So let him get a job with Heritage Foundation or somewhere similar.
Newt is not nutty about foreign policy like Ron Paul, but he was willing to entertain the Man Made Global Warming Hoax, so he's out domestically too.
Posted by: Curmudgeon at January 22, 2012 09:57 AM
---
My state primary(Texas) is over two months away. I am just along for the ride as my candidate is now out of the race. Shit! I may just write in Mr McGoo.
Posted by: TomR, armed in Texas at January 22, 2012 01:11 PM
---
So now what? I've had my favorites taken out time and time again. I guess it will be hold my nose time. Newt was right when he said whatever he said about the media making it so good candidates didn't want to run (kind of told on himself there, but I digress).
I haven't been around because I just can't get excited. I read the blogs here and there, but mostly it seems everyone is confused.
I know one thing, that rat and his gang in the White House and legislative branch have got to go. The damage he's done may somewhat be permanent. What they'll do during lame duck session is scary. What if one of the conservative Supreme Court Justices gets taken out/dies before he's gone?
Sad sad state of affairs. I knew it would be bad, I never entertained that it would be THIS bad.
Posted by: Eden at January 22, 2012 04:12 PM
---
Look at it this way folks, McGoo or even Geraldo would be better than that muzlum commie thug who's now squatting @ 1600. We need him gone no matter what.
Posted by: cuchieddie (enemy of the state) at January 23, 2012 07:33 PM
---