« Obama Responsible For Unprecedented 1 Million Workers Loss of Jobs | Main | The TEXAS DPS - New 36 ft. Patrol/Gunboat ~ Thank You Gov. Rick Perry!! »
January 13, 2012
New Book Tells How Barack Obama Did NOT Want To Take Photos With The US Troops In Iraq

Barack Obama tells US troops, "You guys make a pretty good photo op."

.
A new book by Michael Hastings, The Operators, reveals that Barack Obama did not want to take photos with the US troops in Iraq.
After the talk, out of earshot from the soldiers and diplomats, he starts to complain. He starts to act very un-Obamalike, according to a U.S. embassy official who helped organize the trip in Baghdad.
He's asked to go out to take a few more pictures with soldiers and embassy staffers. He's asked to sign copies of his book. "He didn't want to take pictures with any more soldiers; he was complaining about it," a State Department official tells me. "Look, I was excited to meet him. I wanted to like him. Let's just say the scales fell from my eyes after I did. These are people over here who've been fighting the war, or working every day for the war effort, and he didn't want to take fu*king pictures with them?"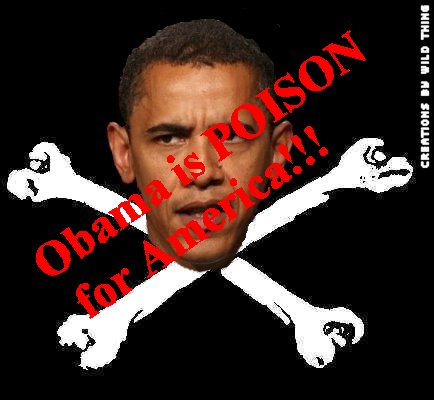 Wild Thing's comment.........
Our troops and Veterans = Americans, Heroes, awesome human beings
Obama= low class, community organizer, hater of all things American and American citizens and our military!
Posted by Wild Thing at January 13, 2012 02:48 AM
---
Comments
Listen how he says "we are grateful for your service". It's like he's having to force himself to say it.
Posted by: BobF at January 13, 2012 01:10 PM
---
obama and Hillary share a disdain for our military. They are more into the OWS and anarchist types.
Posted by: TomR, armed in Texas at January 13, 2012 02:03 PM
---
Balls cried Obama if I had any I'd be King :-)))
Posted by: Gator at January 13, 2012 11:43 PM
---
Thank you Bob, Tom and Gator.
Posted by: Wild Thing at January 14, 2012 05:18 AM
---