« Great Photos of Rick Perry Along The Campaign Trail | Main | Veterans Speak About Rick Perry »
January 02, 2012
Iran Navy Tests Surface-to-Air Missile in Drill Near Strait of Hormuz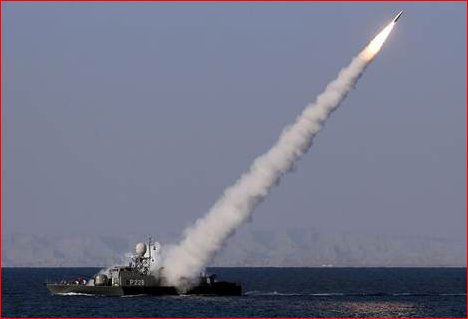 TEHRAN, Iran — Iran's navy said Sunday it test-fired an advanced surface-to-air missile during a drill in international waters near the strategic Strait of Hormuz, the passageway for one-sixth of the world's oil supply.
Iran's state TV said the missile, named Mehrab, or Altar, is designed to evade radar and was developed by Iranian scientists. The report said the missile was tested Sunday but provided no further details.
A leading Iranian lawmaker said the sea maneuvers serve as practice for closing the Strait of Hormuz if the West blocks Iran's oil sales. After top Iranian officials made the same threat a week ago, military commanders emphasized that Iran has no intention of blocking the waterway now.
The exercise covers a 1,250-mile (2,000-kilometer) stretch of water beyond the Strait of Hormuz, including parts of the Indian Ocean and the Gulf of Aden.
The drill, which could bring Iranian ships into proximity with U.S. Navy vessels that operate in the same area, is Iran's latest show of strength in the face of mounting international criticism over its nuclear program. The West fears Iran's program aims to develop atomic weapons — a charge Tehran denies, insisting it's for peaceful purposes only.
The 10-day exercise drew significant attention after the Iranian warnings about closing the strait. Iranian military officials later appeared to back away from that threat.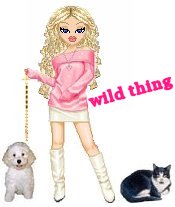 Wild Thing's comment......
Iran better be careful. Our military will if they want to can make a parking lot our of Iran if it ever came to that.
Posted by Wild Thing at January 2, 2012 04:55 AM
---
Comments
You almost wish the Iranians would try something so we could take care of them once and for all.
Posted by: BobF at January 2, 2012 12:45 PM
---
Given the chance,
the three term Governor of Texas surely will.
Happy new year, BobF.
Posted by: Carlos at January 2, 2012 01:14 PM
---
The US won't do squat with a marxist, racist pig like Obama in charge.
Posted by: Billy Ray in Cowtown at January 2, 2012 07:23 PM
---
Bob, I know what you mean. Yes
Posted by: Wild Thing at January 3, 2012 03:19 AM
---
Tom, that would be an answer to prayer.
Posted by: Wild Thing at January 3, 2012 03:21 AM
---
Billy Ray, your right, Obama favors his Muslims over all else.
Posted by: Wild Thing at January 3, 2012 03:22 AM
---