« Gov Rick Perry in the Huckabee Forum2 GOP Debate Yesterday Received the Most Applause ( video ) | Main | The Meeting That Won't Change The World ~ Important Read About Electoin!! »
January 16, 2012
Huntsman Drops Out: Is Set To Endorse Romney, Whom He Called 'Unelectable'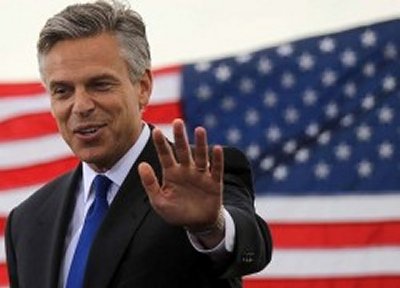 Huntsman Drops Out: Is Set To Endorse Romney, Whom He Called 'Unelectable'

by Alex Seitz-Wald

Former Utah Gov. Jon Huntsman (R) informed his advisers today that he is dropping out of the presidential race. After his third place finish in New Hampshire's primary, Huntsman declared that he had a "ticket to ride" but it appears the be on a bus owned by GOP front-runner Mitt Romney, whom Huntsman is now expected to endorse. "The governor and his family, at this point in the race, decided it was time for Republicans to rally around a candidate who could beat Barack Obama and turn around the economy," Huntsman adviser Matt David said in a statement. "That candidate is Gov. Mitt Romney."
While the statement was not an official endorsement, CBS reports "Huntsman is expected to throw his endorsement to current front-runner Mitt Romney."
Last week, Huntsman told CNBC that Romney was making himself "completely unelectable."

Huntsman's decision may have been influenced by the fact that a powerful group of social conservatives called on conservative to coalesce around Rick Santorum as the anti-Romney candidate this weekend.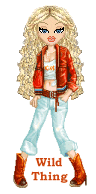 Wild Thing's comment......
Huntsman ius not omy choice but he does seem to have a nice family. I got a kick out of the videos his daughters did for his campaign, they were really well done.

Posted by Wild Thing at January 16, 2012 02:45 AM
---
Comments
Huntsman is doing what the RNC wants him to do. I wonder what kind of back door deals were made for his support of Romney?
Posted by: BobF at January 16, 2012 07:29 AM
---
So if Huntsman is seeking the VP candidate position under Romney that would give us a two Morman, moderate to liberal, big govt. Repub ticket in the general election. I certainly believe in the Anybody but obama thing, but these two guys would be an RNC establishment dream. Nothing like being screwed by "your own".
Posted by: TomR, armed in Texas at January 16, 2012 12:31 PM
---