« Our Media and Taliban Leaders Condemned The Video of US Marines pi$$ing on three dead Taliban fighters ~ Apparently It is OK Though When Taliban Behead Our Troops! | Main | OMG ! CBS News: 11 More Solyndras In Obama Energy Program »
January 14, 2012
Federal Judge Rules Santorum, Perry, Gingrich, Huntsman Cannot be Added to Virginia's GOP Primary Ballot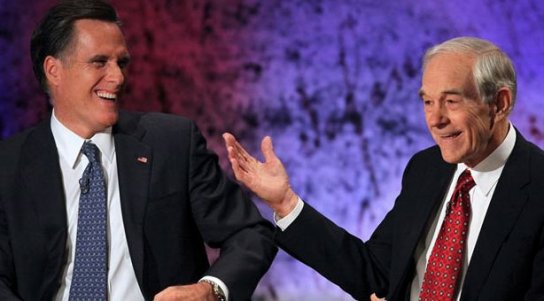 Federal Judge Rules Santorum, Perry, Gingrich, Huntsman Cannot be Added to Virginia's GOP Primary Ballot Only Mitt Romney and Ron Paul qualified for the ballot:
federal judge denied a request Friday to add four presidential candidates to Virginia's Republican primary ballot.
U.S. District Judge John A. Gibney Jr. indicated he thought a provision requiring candidates to only use state residents to gather signatures was unconstitutional, but none of the candidates had collected the required 10,000 regardless.
State officials told him Friday that they did not have time to print and mail absentee ballots by Jan. 21 in order to get them out 45 days before the primary as required by federal law.
Texas Gov. Rick Perry, former senator Rick Santorum (Pa.), former House speaker Newt Gingrich (Ga.) and former Utah governor Jon Huntsman failed to qualify for the Virginia ballot, and filed a lawsuit against the State Board of Elections and the state GOP to challenge the qualification rules.
Only former Massachusetts governor Mitt Romney and Rep. Ron Paul (Tex.) qualified

Virginia's ballot-access rules are considered the toughest in the nation. Candidates must collect 10,000 signatures, with at least 400 from each of the congressional districts.
Virginia, an increasingly important swing state, will hold its presidential primary on Super Tuesday, March 6.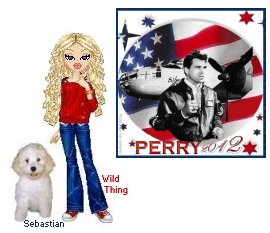 Wild Thing's comment........
I will NEVER forgive Virginia for what they have done to our election process!!! The VA GOP is no different than Eric Holder or Obama. I'm blaming the idiots who seem to be running the Republican party in Virginia. There is NO "we the people" in Virginia! Very sad!
Posted by Wild Thing at January 14, 2012 05:47 AM
---
Comments
Politics at it's worst. Romney and Paul could man up about this and voluntarily pull themselves from the ballot. Of course that won't happen. The RNC could step up to the plate and tell the Va. GOP to correct the situation or Virginia's electoral votes will be disallowed. Also won't happen. I would hope that the entire Va GOP establishment would be replaced. Maybe??
Posted by: TomR, armed in Texas at January 14, 2012 01:43 PM
---