« " The Choice" by Gov.Rick Perry !~ This is an excellent article! | Main | Democrat Frank Luntz Caught On Camera Bashing Bachmann and Perry »
January 10, 2012
Club for Growth Says Presidential Candidate Rick Perry's Economic Plan Is "THE Best" and " "massively pro-growth"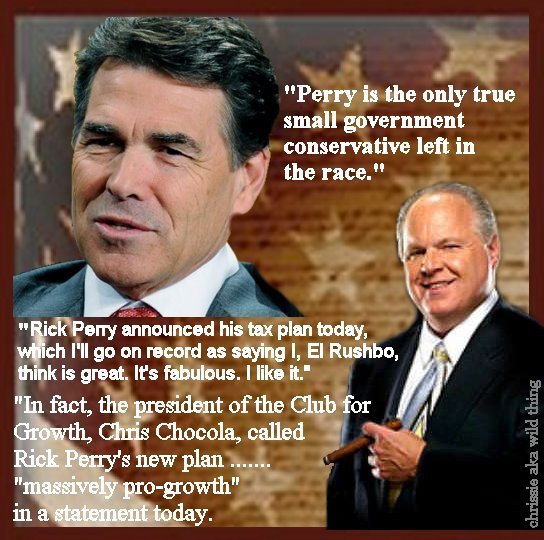 .
Andy Roth with Club for Growth says...." Rick Perry has the BEST Plans, if not THE BEST PLANS for our economy.
CLUB FOR GROWTH, GRADE ALL GOP CANDIDATES YESTERDAY ON CAUTO.
WINNER --Rick Perry gets an A grade ("has one of the best if not the best plan")
Ron Paul-- gets a very good grade (for what he wants to do)
Rick Santorum/ Newt Gingrich--- get "C" grades ( bad past records)
Jon Huntsman-- gets Incomplete grade (his plan is incomplete)
Mitt Romney--- gets " worst fail " grade ( Andy Roth says.... "he deserves to be in last place" )

.
In fact, the president of the Club for Growth, Chris Chocola, called Rick Perry's new plan "massively pro-growth" in a statement..


"Rick Perry's plan for tax reform would be massively pro-growth. A Flat Tax like the one proposed by Perry would unleash years of economic growth if it is passed into law. Furthermore, eliminating the tax on dividends and capital gains would immediately add trillions of dollars in new wealth to the economy, benefiting all Americans. Perry clearly understands that revitalizing the economy should start with a complete overhaul of a tax code that has nearly choked economic growth to death. Conservatives looking for a champion to carry the banner of a pro-growth tax reform will surely rally behind this bold proposal."

.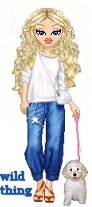 Wild Thing's comment........
This is a huge endorsement so to speak. It is not like an offical endosement, but good enough. They take their break downs seriously and a lot of people listen to them. The video is fantastic, if you get a chance to watch it.
Posted by Wild Thing at January 10, 2012 03:55 AM
---
Comments
Posted by: BobF at January 10, 2012 07:36 AM
---
A flat tax, reduced corporate tax and no tax on dividends and capital gains are what Bush and the Repub. Congress should have done in 2000-2006. They had six years to stoke America's economic engine. Instead they played politics and "reached across the aisle". If Perry is not elected to the Oval Office, then we are just going to continue on the road of the last 6 presidential cycles.
Bob - that statement by Romney removes any iota of doubt about his liberalism. Just remember that he was a Vietnam draft dodger. As was Gingrich.
Posted by: TomR, armed in Texas at January 10, 2012 12:24 PM
---
Tom, I heard Gingrich give his excuse of being married and having a kid as to why he wasn't drafted but Ron Paul, of all people, shot back that he was also married with two kids and he went to Vietnam. Kind of took the wind out of Newt's sails.
Posted by: BobF at January 10, 2012 02:52 PM
---
Bob, thanks so much for the link.
Posted by: Wild Thing at January 11, 2012 12:13 AM
---
Tom, your right, that is exactly what they did.

Posted by: Wild Thing at January 11, 2012 12:16 AM
---