« To ALL Especially Veterans and Our Troops "A President of Honor" ~ A Must See Video! | Main | Rick Perry to Appear on 'Fox News Sunday' with Chris Wallace »
December 11, 2011
Rick Perry Hits Home Run In Iowa Debate, Gets Loudest and Most Sustained Applause
Gov. Rick Perry says since Obama did nothing about the drone that was taken down in Iran he is basically handing it over to Russia and China so they can take a peek at U.S. military technology.
"The idea this president now, with Iran getting one of our predator drones in their possession, and he had opportunities -- he had two choices. Actually, he had three. He chose the worse. And those two opportunities he had was to either retrieve that drone or to destroy it. And he did the worst of the three. And he did absolutely nothing. And the Russians and the Chinese will have our highly technical equipment now. This president is the problem," Perry said at the ABC News debate in Des Moines, Iowa.

.
When asked about his tax policy, he had this to say
.
Most Americans these days can barely afford a friendly wager of $5 but Republican presidential candidate Mitt Romney, who has claimed he's part of the middle class, tried to bet fellow-candidate Rick Perry $10,000 Saturday night.
During ABC's debate at Drake University in Iowa, Perry noted that Romney had suggested in his book that the health insurance mandate he signed into law as the governor of Massachusetts should be the model for the country.
"You know what?" Romney replied. "You've raised that before, Rick."
"It was true then," Perry interrupted.
"I'll tell you what, 10,000 bucks?" Romney asked, holding out his hand to seal the deal. "Ten thousand dollar bet?"
"I'm not in the betting business," Perry declared.
.

The candidates were asked about marital fidelity and if it was important.
Texas Gov. Rick Perry said that a candidate's marital fidelity is "important" to the presidential race, an apparent knock at frontrunner Newt Gingrich, whose current wife was his mistress during his second marriage.
"I make a vow to my wife but I made a vow to God. And that's pretty heavy lifting in my book," Perry said in Saturday night's Republican debate in Iowa, sponsored by ABC News.
"When I make a vow to God, then I would suggest to you that's even stronger than a handshake in Texas, added Perry.

Moderator George Stephanopoulos then asked whether Perry thinks "a candidate who breaks his marital vows is more likely to break faith with voters?"
"I think the voters are wise enough to figure that one out," he said. "I've always kind of been of the opinion that if you cheat on your wife, you'll cheat on your business partner. So I think that issue of fidelity is important."
"I mean, it's a characteristic of which people look at individuals, whether it's in their business lives or whether it's in their personal lives or whether it's picking someone to serve in public office for them," Perry added. "Individuals who have been in fidelity with their spouse, I think that sends a very powerful message. If you will cheat on your wife, if you will cheat on your spouse, then why wouldn't you cheat on your business partner? Or why wouldn't you cheat on anybody for that matter?"
.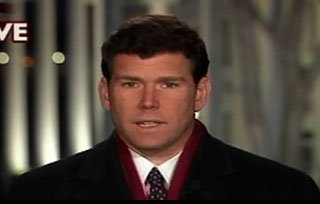 Bret Baier with FOX Special Report tweeted that it's PERRY'S best night ever and will probably shake up GOP race !!

.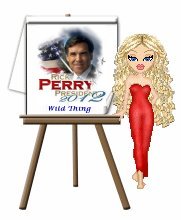 Wild Thing's comment.........
Perry's best debate! Grand Slam! He got the loudest and the most sustained applause for taking it to Obama over the drone!
Perry truly is the best candidate, he is the most conservative and I love his record and each one of his Plans he has laid out for us to learn about.
Rick Perry is the one with the stats on job creation. The one with military experience. The one who doesn't waver on life. The one whose hobby isn't golf but shooting and hunting. The one who knows what it's like to deal with the Fed bureaucracy from a states point if view. The one who is suing the EPA.
He is strong, he's passionate...and he's a doer. PLUS...he's a true patriot; both for his state and for his country.
This is the man that can take on the corruption in D.C. And this is the man people can and should get behind.
Posted by Wild Thing at December 11, 2011 04:50 AM
---
Comments
Like Perry said, China or Russia will not have access to that drone. That drone represents our most advanced stealth technology. It looks like a miniature B-2 Stealth Bomber. It won't take the Chinese long to learn the stealth secrets and our entire F-2 fleet will be at risk of detection.
My gosh, we need a leader in the White House.
Posted by: BobF at December 11, 2011 08:38 AM
---
Yes, Perry improved a lot. He needs to quit attacking Romney though. It appears petty and he really doesn't come out ahead. Perry needs to concentrate exclusively on the issues. His strength is in his knowledge of economics, foreign affairs and the military. His strength is also in his experience as Texas governor and as a military veteran. I also think Perry's moral character and unashamed religious belief are very strong pluses. Gingrich is absolutely lacking in that department.
As an aside, I get a kick out of the friendly bantering between Perry and Paul. Seems they are always placed side by side and their little discussions quips to each other are funny.
Posted by: TomR,armed in Texas at December 11, 2011 03:48 PM
---
TomR, I agree 100% that Perry needs to quit attacking Romney. His strengths alone will be enough to thump Romney.
Posted by: BobF at December 11, 2011 06:00 PM
---
Political Hot Sheet winners, Newt Gingrich, Ron Paul , Michele Bachmann.
Losers, Mitt Romney, Rick Perry, Rick Santorum.
George Stepalloverus along with the Obama press weenies tried to make a big deal out of the
10,000.00 bet. Anyone who took the bet as real road to school in the short yellow buss with Black windows.

Posted by: Gator at December 11, 2011 09:04 PM
---
i agree Perry is our clear choice for a leader with integrity, experience, and results. He is my favorite but the media who continues to choose our candidates for us doesn't want Perry to run against Obama because it would be a landslide in favor of Perry. He needs to stick with the issues and stop attacking Romney. I hope and pray he has a good showing in Iowa. He needs to be in the top 2 or 3 to be able to continue. He appears to be a genuine person and a good man....this country needs Rick Perry to get us out of the mess Obama has created.
Posted by: Dennis at December 11, 2011 10:55 PM
---
Posted by: Wild Thing at December 12, 2011 04:17 AM
---