« Nat King Cole - "This Christmas Song" ( music video) | Main | Obama Cuts National Guard at Border to Less Than 300 ~ Shame On You That Voted For Him! »
December 21, 2011
Plans for Obama-Sanctioned Taliban ( terrorists) Embassy in Qatar Moves Ahead on Schedule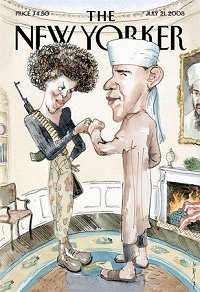 Full-Speed Ahead for Obama-Sanctioned 'Taliban Embassy' in Qatar

The Taliban must be part of any resolution to the Afghanistan conflict, Qatar's premier said on Saturday after Kabul recalled its ambassador to the Gulf state in protest at being left out of talks over the opening of a Taliban office there. "A solution in Afghanistan requires the participation of the Taliban in a way that must be decided by the Afghans," Hamad bin Jassem al-Thani said on the sidelines of an Arab League meeting on the Syria crisis. "That requires talking to them," he added, without being drawn on precisely why Afghanistan recalled its ambassador on Wednesday. A high-ranking Afghan official has said that while Kabul approved of the move, it was withdrawing its envoy in protest at not being consulted.
Afghanistan "has had brotherly relations with the government of Qatar, which it thanks for its cooperation on the reconstruction of Afghanistan," the foreign ministry said.
"But regarding recent developments in Afghanistan and in the region, including Afghanistan's relations with Qatar, the Afghan government has decided to recall its ambassador Khaled Ahmad Zekerya from Doha for the purpose of some consultations."
An office of the self-styled Islamic Emirate of Afghanistan would be the first internationally recognised representation for the Taliban since it was ousted from power by the US-led invasion of Afghanistan in 2001.
Washington ( Obama ) has endorsed plans for the Islamist network to open political headquarters in the gulf state of Qatar by the end of the year. The move has been devised so the West can begin formal peace talks with the Taliban.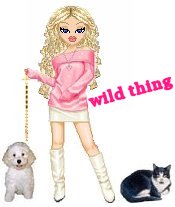 Wild Thing's comment........
Think about this, earlier this year Obama said he believed that the Taliban was really a "political organization" rather than a terrorist group. He said we should be negotiating with them rather than trying to kill them.
Posted by Wild Thing at December 21, 2011 12:50 AM
---
Comments
One of these days our leaders are going to realize that the Arab Gulf oil states are not our allies. They are financial backers of islamic terrorism. States like Qatar take our oil money and our military protection while at the same time they support or at least pay extortion to radical islamic groups. These Gulf States also vote against us 80+% of the time at the UN. America needs to become an energy independent and energy exporting nation ASAP. Then we can tell the Arabs to kiss our infidel asses.
Posted by: TomR,armed in Texas at December 21, 2011 12:19 PM
---
Tom, well said! I can hardly wait for that day when we can do that to the Arabs.
Posted by: Wild Thing at December 21, 2011 05:29 PM
---