« State Rep. Ken Weyler Chairman of the New Hampshire House of Representatives Endorses Rick Perry | Main | Obama Says Capitalism and Liberty Don't Work ~ OMG We Have Got To Vote This Anti-American OUT of Office! »
December 07, 2011
Perry Speaks Out Against Obama and Hillary Pushing Foreign Nations to "put premium on gay, lesbian, bisexual and transgender (LGBT) rights"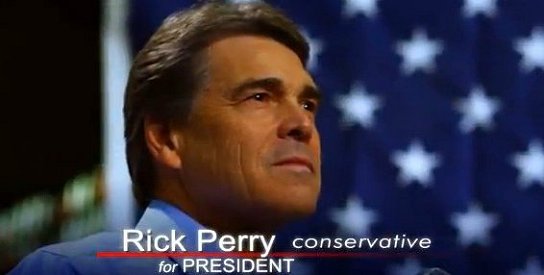 Perry Slams Obama Gay Rights Promotion

After both US President Barack Obama and Secretary of State Hillary Clinton made speeches Tuesday urging gay rights overseas, Republican presidential candidate Rick Perry hit back against spending taxpayer dollars promoting a lifestyle "deeply objectionable" to many Americans of faith.
The Texas governor also slammed such a move as "not in America's interests," in a strongly worded statement claiming the Obama Administration is "at war" with religious Americans.
Obama ordered all government agencies that play an active foreign policy role to take steps to encourage foreign nations to put a premium on gay, lesbian, bisexual and transgender (LGBT) rights.

Clinton, meanwhile, in an impassioned speech at the United Nations in Geneva, committed $3 million to start a Global Equality Fund to support civil society organizations working for LGBT rights worldwide, AFP reported.
But Perry labeled Obama's plan a "silly idea."
"Promoting special rights for gays in foreign countries is not in America's interests and not worth a dime of taxpayers' money," Perry said.
"But there is a troubling trend here beyond the national security nonsense inherent in this silly idea. This is just the most recent example of an administration at war with people of faith in this country.
"Investing tax dollars promoting a lifestyle many Americas of faith find so deeply objectionable is wrong.
"President Obama has again mistaken America's tolerance for different lifestyles with an endorsement of those lifestyles. I will not make that mistake."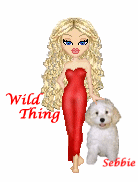 Wild Thing's comment.........
Good for Rick Perry!!!!

And how sick and horrible of OBama and Hillary to do such a thing. sickening!!

Posted by Wild Thing at December 7, 2011 04:50 AM
---
Comments
Posted by: Carlos at December 7, 2011 02:14 PM
---
Love you Carlos, thank you!! ((Hug)))
Posted by: Wild Thing at December 8, 2011 12:04 AM
---