« Democrat Sen. Barbara Boxer: " GOP Payroll Tax Cut Bill Will "Literally Kill 8,100 People" ...More Insanity From The Left | Main | Obama: I Want To Make Sure U.S. Diplomats In Iraq Come Home Alive "Because They're Not Soldiers" »
December 14, 2011
Momentum ~ Outstanding Rick Perry Ad ( video )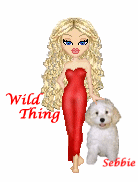 Wild Thing's comment.....
This is an excellent ad for Perry. I wanted to show it to you.
If you LOVE America this is the ONLY candidate ( RICK PERRY ) we should want to send to lead our country and restore the tremendous damage Obama and the left have done and are doing to our beloved country.
Posted by Wild Thing at December 14, 2011 02:50 AM
---
Comments
I think that what the left will attack in Perry's history is his illegal alien view. Hell, THERE'S some hypocrisy!
Still, Perry is a damn fine choice.
Posted by: cmblake6 at December 14, 2011 06:41 PM
---