« Plans for Obama-Sanctioned Taliban ( terrorists) Embassy in Qatar Moves Ahead on Schedule | Main | Gov. Rick Perry: Fannie and Freedie and Bonnie and Clyde »
December 21, 2011
Obama Cuts National Guard at Border to Less Than 300 ~ Shame On You That Voted For Him!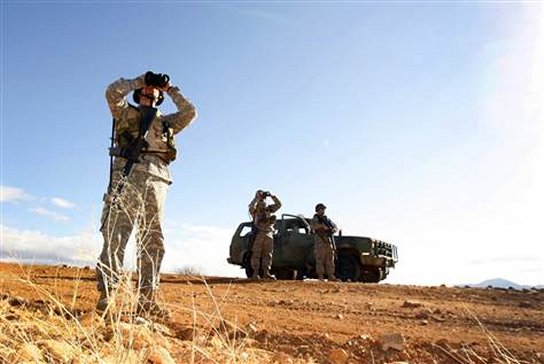 Obama Cuts National Guard at Border to Less Than 300

From 1,200 to less than 300. From boots on the ground to "boots in the air" and these troops will only remain until the end of 2012
The Obama administration will keep a reduced contingent of National Guard troops working along the Mexican border for the next year, the Defense Department said Tuesday.
Starting in January, the force of 1,200 National Guard troops at the border will be reduced to fewer than 300 at a cost of about $60 million, said Paul Stockton, assistant secretary of defense for homeland defense.
The remaining troops will shift their focus from patrolling the border on the ground looking for illegal immigrants and smugglers to aerial surveillance missions using military helicopters and airplanes equipped with high-tech radar and other gear. Exactly where those troops will fly or how many aircraft will be used has not been decided, he said.
"We are basically going from boots on the ground to boots in the air," said David Aguilar, deputy commissioner for Customs and Border Protection.
Border Patrol Chief Michael Fisher said his agency is working on identifying the "areas of greatest concern" along the border — areas that include Arizona and South Texas — and will station troops and aircraft accordingly.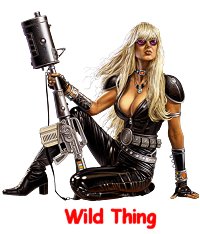 Wild Thing's comment......
Keep working hard Obama to get more of our Border agents killed, more farmers and ranchers killed. You just might meet your goal Obama you freak America hater !

Posted by Wild Thing at December 21, 2011 12:55 AM
---
Comments
Obama will most likely have the aircraft patrolling the borders of Missouri, Kansas, Colorado and Utah. After all, he doesn't want to interrupt his flow of Democrat voters coming up from Mexico.
Posted by: BobF at December 21, 2011 07:21 AM
---
No surprise here. After all we all know that he has no use for the military and looks at all those illegals as potential votes, come November.
There are a great number of folks who see the influx of illegals as not much of a problem. Especially those that live in the northern half of this Country. That being the case he will not catch any flack from his power base, in the New England States, Ohio and the Northern Midwest.
Only those of us who live, or have lived in the States, where the downturn of the economy and quality of living,has been directly effected, can see the folly of this move.

Another thought. What with the draw down in Iraq and then this move, what are the CIC's plans for these troops. Or does he have any? Probably not.
Posted by: Sean at December 21, 2011 11:08 AM
---
Posted by: Wild Thing at December 21, 2011 05:25 PM
---
Sean, good question, I have not heard anything about Obama's plans for the troops. He sure uses them for his photo-ops. grrrrrrr
Posted by: Wild Thing at December 21, 2011 05:27 PM
---