« Nancy Pelosi Slips Quietly into Hawaii Resort; $10,000 a Night Suite and Obama's Hawaii Trip Etimated $4,113,038 | Main | Big Spender Obama to Ask Congress To Approve $1.2 Trillion Increase In Debt Limit By End of This Week »
December 28, 2011
Newt Gingrich Pushing Individual Healthcare MANDATE ~ No thanks Newt!!!
2008 video of Newt Gingrich strongly pushing the need for an individual health care mandate – requiring everyone to buy insurance or post some kind of a bond.
"I think you gotta require that everybody have insurance or post a bond," he said. To be able to afford insurance and not buy it, he said, is "immoral."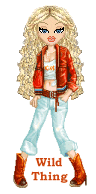 Wild Thing's comment......
There sure is a lot on Newt I never knew about before. This is why it is so important to vet every candidate.
Posted by Wild Thing at December 28, 2011 04:50 AM
---
Comments
I live in a very Red State and the disgust for both parties is unbelievable and the man on the street is just as pissed at the Republicans as they are the Democrats. Close to 3 million registered voters have left their parties to vote independent. Most everyone says the republican debates look like the clowns at a
Cheap circus. They say the Republicans had best pick a dog for the fight because if they don't it will be
4 more years for the great Pretender. The 2 front runners are left to fight it out and the rest are dead meat. So it's time for some dark horse to show up and hope they are a good one. If He had a chance I would vote for Trump over any of the present day clowns. He is the only one who
Has a lick of business sense and the only one who has the balls to sue OPEC for antitrust and to tax all of Chinas exports and he is not a dyed in the wool politician. Read his latest book before you scoff.

Posted by: Gator at December 28, 2011 10:21 PM
---
Gingrich is one of the most amoral, souless people in politics. And that's saying a lot. I don't think Gingrich has a conscience.
Posted by: TomR, armed in Texas at December 28, 2011 11:57 PM
---
Tom, thank you, I agree, I don't think Gingrich has a conscience either.
Posted by: Wild Thing at December 29, 2011 03:47 AM
---
Gator, I am not going to debate you.
I am sure you can see from the posts I have made for months now about the election, things I have said in my opinons with the posts, and also my sidebar on the right side of my blog that I support Rick Perry. It will be an honor to one day be able to vote for him. You have shared your opinion and what is happening in your State and I will take that as a fact since I do not live there.
You talk to me in a rude way saying to read Trump's book "before I scoff". I have always treated you with respect Gator, but truly you are being very rude.
I will also add that I have read Trump's book and also Rick Perry's book " Fed UP". I recommend that you really ought to read Rick Perry;'s book, it is excellent.

Gator, I have met Trump several times. Not from afar but have sat with him at dinner among other guests of the host of the dinner party. Also at other functions and parties in the past when we lived in California. He is a very nice man and easy to talk to. However he is not a candidate and like I said I have been a Rick Perry supporter from the first day he entered the Presidential race.
Posted by: Wild Thing at December 29, 2011 03:56 AM
---
Wild Thing I would be delighted to vote for Rick Perry for President. You will have seen me backing Newt Gingrich evem when he has put both feet in his mouth which he does from time to time. It is because I have watched what he does and not just what he says.
What I never want to do is to have to choose between Romney and Obama. Romney's old personnel from Massachusetts are working for Obama now at the EPA so it really isn't much choice.
Posted by: Avitar at December 29, 2011 05:41 AM
---
Avitar, thank you so much I really appreciate what you said. I also like the point you made of pointing out not only what a person says but to also notice what a person does. Thank you.
I agree with you also about what you said about Romney and Obama.
Again thank you. ((hug))
Posted by: Wild Thing at December 29, 2011 05:55 AM
---