« 'Fast & Furious' Whistleblowers Claim Retaliation By Department of Justice | Main | GOP Presidential Debate, Saturday December 3rd on FOX News »
December 02, 2011
New Rick Perry TV Ad..." Energy Jobs"
Rick Perry casts Barack Obama as former President Jimmy Carter in a new television ad about energy independence.

The 30-second ad, titled "Energy Jobs," starts with both Obama and Carter bemoaning America's dependence on foreign oil. Republicans often make that comparison, hoping Obama will follow Carter's path as a one-term president.
The video then cuts to Perry offering his own energy plan. Perry says he wants to eliminate regulations and that he hopes to create 1 million jobs.
"President Obama and Washington? All talk. No action," Perry says. "I'm an outsider so I'll step on a few toes if necessary to reopen our oil and gas fields."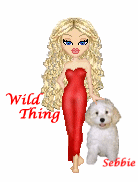 Wild Thing's comment.........
I am so glad this will air on TV, we get to see so many awesome YouTube videos of the candidates and now the ads we have been seeing will be showing on TV.
Posted by Wild Thing at December 2, 2011 04:47 AM
---
Comments
Ever since the OPEC/Arab oil embargo of 1973 the Democrats have fought US oil exploration and production. Democrats have stated that our reserves were not large enough and that it would take ten years to get the oil to the gasoline pumps. Well, that ten years is now almost 40 years ago. Also, we and our friend Canada now have some of the largest oil reserves in the world. Also, it doesn't take ten years from breaking ground to our auto gas tanks. In a very short span we can be using newly drilled oil to cruise the interstates. What we need badly are large new refineries that the Dems and their enviromental extremist buddies have prevented via the EPA.
Gov. Rick Perry knows the oil industry and knows exactly what America can do to be energy independent in just a very few years.
Posted by: TomR, armed in Texas at December 2, 2011 12:10 PM
---