« House Speaker Gingrich Ordered to Pay $300,000 for Ethics Violation | Main | Karl Rove and Trump Fighting »
December 06, 2011
Nancy Pelosi and Newt Gingrich Fighting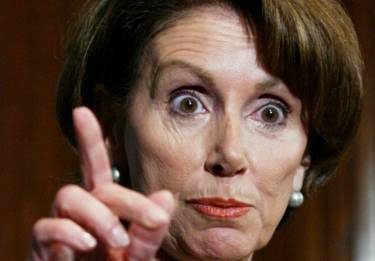 Pelosi Plans on Releasing Dirt on Newt… "When the Time is Right"
Former Speaker Nancy Pelosi told reporters this weekend that she plans on releasing dirt on Newt Gingrich… "When the time is right."

House Minority Leader Nancy Pelosi (D-Calif.) is holding back some information on Republican Newt Gingrich that could detract from his presidential campaign, according to a report published Monday.
"One of these days we'll have a conversation about Newt Gingrich," Pelosi told Talking Points Memo. "When the time is right. … I know a lot about him. I served on the investigative committee that investigated him, four of us locked in a room in an undisclosed location for a year. A thousand pages of his stuff."
Gingrich, who served as Speaker of the House, worked with Pelosi in Congress from 1987 to 1999. Pelosi also served on the ethics committee that investigated Gingrich for tax cheating and campaign finance violations in the late '90s.
Gingrich filmed an ad with then-House Speaker Pelosi in 2008 to urge action on climate change, which haunted him early in his presidential bid this year. Gingrich called the ad "probably the dumbest single thing I've done in recent years" last month.

.
Gingrich: 'House Should Immediately Condemn' Pelosi If She Uses Ethics Panel Materials Against Me
Former House Speaker Newt Gingrich said today that the U.S. House of Representatives should "immediately condemn" House Minority Leader Nancy Pelosi (D.-Calif.) if she uses materials gathered by the House ethics committee to attack Gingrich in his presidential campaign.
Such an act, Gingrich said, would be "a fundamental violation of the rules of the House."
Newt Fires Back at Pelosi: I Would Hope the House Would Immediately File Charges Against Her
.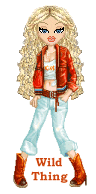 Wild Thing's comment......
LOL go for it Nancy, I honestly could care less. On this one I have no loyalty to Newt at all. But I think it is funny how all these various people are fighting back and forth.......Newt and Pelosi, Trump and Rove.
Posted by Wild Thing at December 6, 2011 01:49 AM
---
Comments
I don't have a dog in this fight. I detest both of these crooks. lI think it is sweet justice for Gingrich. His overbearing ego put him in that asinine environmental ad with Pelosi. Now she is turning on him like a rabid dog.
And "no Newt". That is not the dumbest thing you have ever done. You have a basketful of dumbest things you amoral, draft dodging, disloyal, arrogant bastard.
Posted by: TomR, armed in Texas at December 6, 2011 12:40 PM
---
Tom, I feel the same way. Good description of Pelosi Tom. haha
Posted by: Wild Thing at December 7, 2011 04:04 AM
---