« Gingrich: "Life Doesn't Begin at Conception Because That Would 'Open Up ... Very Difficult Questions'" | Main | House Speaker Gingrich Ordered to Pay $300,000 for Ethics Violation »
December 06, 2011
Mitt Romney Spent Nearly $100,000 in State Funds to Replace Computers in His Office to Conceal His Records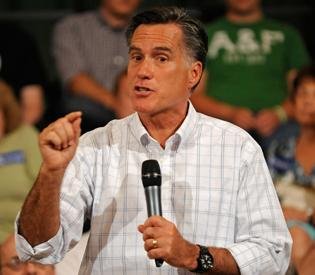 Mitt Romney Spent Nearly $100,000 in State Funds to Replace Computers in His Office to Conceal His Records
Mitt Romney spent nearly $100,000 in state funds to replace computers in his office at the end of his term as governor of Massachusetts in 2007 as part of an unprecedented effort to keep his records secret, Reuters has learned.
The move during the final weeks of Romney's administration was legal but unusual for a departing governor, Massachusetts officials say.
The effort to purge the records was made a few months before Romney launched an unsuccessful campaign for the Republican presidential nomination in 2008. He is again competing for the party's nomination, this time to challenge Barack Obama for the presidency in 2012.
Five weeks before the first contests in Iowa, Romney has seen his position as frontrunner among Republican presidential candidates whittled away in the polls as rival Newt Gingrich, the former speaker of the House of Representatives, has gained ground.
When Romney left the governorship of Massachusetts, 11 of his aides bought the hard drives of their state-issued computers to keep for themselves. Also before he left office, the governor's staff had emails and other electronic communications by Romney's administration wiped from state servers, state officials say.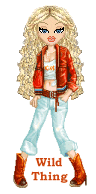 Wild Thing's comment......
I don't like this kind of thing, it has to do with beingi honest. Iti reminds me a lot of how the Clinton's did things.

Let's look at some of the Endorsements for the GOP Presidential election........of course these are only a few there are others.
Mitt ~ Gore, Carter, Scott Brown(MASS), MurkowskII(Ak}, Quayle
Newt ~ TheUnionleader (newspaper)
Perry ~ Sheriff Arpaio, Jindal (LA), Forbes, Blackwell (OH), Harrell(SC), Minutemen Project, Wilkins(SC)
Posted by Wild Thing at December 6, 2011 01:43 AM
---
Comments
Mitt Romney is the consummate sterotypical politician. He has very few morals. Romney will say whatever suits his purpose of the moment, even if it is the opposite of what he said a day before. Hiding of public records by him is no big surprise. I hope it comes back to haunt him during the campaign.
Romney's endorsements are politicians with lots of moral/legal baggage. Birds of a feather.
Posted by: TomR, armed in Texas at December 6, 2011 12:16 PM
---