« Nancy Pelosi and Newt Gingrich Fighting | Main | Obama Lies To The Press About GOP Vote On Tax Cuts »
December 06, 2011
Karl Rove and Trump Fighting
Karl Rove said about Trump (this morning on Fox) "what the heck are Republican candidates doing showing up to a debate with a guy who says 'I may run for president again as an Independent?' Rove has hit Trump on this in just about every interview yesterday.
.
Trump: "Lightweight" Karl Rove Is "So Full of Crap"
.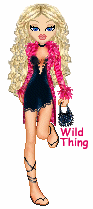 Wild Thing's comment.......
More fighting going on. haha
Posted by Wild Thing at December 6, 2011 01:50 AM
---
Comments
The Democrats are eating this up.
Posted by: BobF at December 6, 2011 09:32 AM
---
Rove is GOP/RNC establishment slime. I think Donald Trump is spot on with his description of Rove, the Bush administration and the old guard GOP.
Posted by: TomR, armed in Texas at December 6, 2011 12:46 PM
---
I put Rove in the same sand box as Obamas hit men
David Axelrod and Rahm Emanuel. Birds of a feather
flock together..
Posted by: Gator at December 6, 2011 03:55 PM
---
..Gingrich is indefensable. We can only pray that conservatives will take another look at Gov. Perry and perhaps the Gov. can bounce back. Remember, McLame was about where Perry is at this point in 2007. Perry has the fewest negatives and a proven record of accomplishment in Tx....
Posted by: Willy at December 6, 2011 09:36 PM
---
I agree with all of you, thank you so much.
Posted by: Wild Thing at December 7, 2011 04:03 AM
---