« Obama Cuts National Guard at Border to Less Than 300 ~ Shame On You That Voted For Him! | Main | American Story Beautiful Anita and Rick Perry (video) »
December 22, 2011
Gov. Rick Perry: Fannie and Freedie and Bonnie and Clyde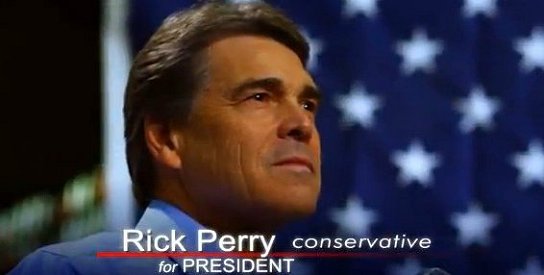 MUSCATINE, Iowa

Continuing to rail against the ways of Washington, Texas Gov. Rick Perry labeled mortgage giants Fannie Mae and Freddie Mac the "modern-day Bonnie and Clyde," a reference to the famous outlaw couple who traveled the United States during the Great Depression.
"They're stealing from the people," Perry told a standing-room-only crowd of at least 150 at the Button Factory restaurant. His criticism of the quasi-governmental mortgage lenders also served to remind voters of rival candidate Newt Gingrich's association with Freddie Mac, which paid the former House speaker $1.6 million for what Gingrich has described as consulting services.

Conducting a two-week bus tour leading up to the Jan. 3 GOP caucuses in Iowa, Perry got his best reception to date from the crowd, which applauded loudly at his calls for constitutional amendments to mandate a balanced budget and a part-time Congress. They were especially enthusiastic when he talked about his religious faith.
"I'm not afraid to admit I'm a Christian," Perry said, and joked that he prays to be a better presidential candidate. "I prayed right before I walked over here that I wouldn't make any mistakes that my friends in the media would be able to put on television," he quipped, grinning at the journalists assembled in the back of the room. "I pray a lot because I'm prone to make a lot of mistakes."
For the second consecutive day, Perry was joined by Louisiana Gov. Bobby Jindal, who led the event with a succinct and forceful review of Perry's jobs record and policy proposals.
"I think Rick Perry is the right man to put in the White House to get our country back on track," said Jindal, who was Perry's first high-profile endorsement. Jindal has warned audiences that the country can't afford any more "on-the-job training" with President Obama. Perry focused his remarks on criticizing Obama rather than his fellow candidates.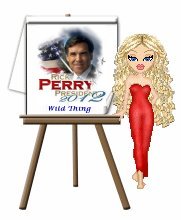 Wild Thing's comment.........
He is getting a great response in Iowa.

Posted by Wild Thing at December 22, 2011 12:45 AM
---