« New Rick Perry TV Ad..." Energy Jobs" | Main | Rick Perry Was Great On Jay Leno Last Night (12/1/11) »
December 02, 2011
GOP Presidential Debate, Saturday December 3rd on FOX News

Mike Huckabee to host GOP Presidential Debate, December 3rd on FOX News. Six out of eight candidates to attend.
Six of the eight GOP Presidential Candidates will take part in a debate of sorts – a special "Mike Huckabee Candidate Forum" this Saturday Night, December 3, 2011, on the set of Huckabee's Fox News TV Show in New York.
The forum will run from 8:00-10:00 PM ET, and will feature Rick Perry, Mitt Romney, Newt Gingrich, Michele Bachmann, Rick Santorum, and Ron Paul being questioned by Gov. Huckabee and three state Attorneys General – Pam Bondi, Ken Cuccinelli, and Scott Pruitt.
Gov. Jon Huntsman, and Herman Cain have decided not to take part in the forum.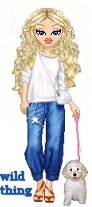 Wild Thing's comment.........
There is something I do not understand. Mike Huckabee this last week endorsed Mitt Romney. Huckabee is going to be the Host of the debate on FOX. Now this imo stinks to high heaven and I don't get it. There are plenty of people at FOX that could do this debate even if they had Bret Baier do it again, he did a fantastic job when he did it.
Posted by Wild Thing at December 2, 2011 04:50 AM
---
Comments
Since its a Fox News debate, the press panel would best be Charles Krauthammer with Megyn Kelly, Martha MacCallum and Bret Baier.
Huckabee should be disqualified.
Posted by: Carlos at December 2, 2011 08:52 AM
---
Yipes! I did not know Huckabee had endorsed Romney. Huckabee is another one of those calling themselves conservative, like Romney and Gingrich, who have a background of jumping on liberal bandwagons. I wonder if Huckabee will admit his Romney endorsement at the start of the debate or if he will leave it unstated. Huckabee may be a Baptist preacher but that sure doesn't guarantee that he is morally sound.
Posted by: TomR, armed in Texas at December 2, 2011 11:56 AM
---
Huckaby is the closest to the Republican Establishmentthat they have on FOX. With the trouble News Corp is in with the Telephone hacking in Britian they can't rock the establishment boat on either side of the Atlantic. Frankly the situation has gotten rediculus and a may be voting for Ron Paul.
Posted by: Avitar at December 3, 2011 01:04 AM
---
Posted by: Wild Thing at December 3, 2011 02:57 AM
---