« Obama Says Capitalism and Liberty Don't Work ~ OMG We Have Got To Vote This Anti-American OUT of Office! | Main | Congressman Peter King Calls Newt Gingrich Erratic and Self-Centered »
December 07, 2011
December 7th, 1941 ....A Day That Will Live In Infamy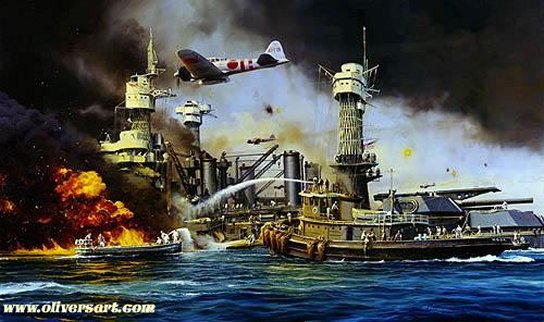 .

On Sunday, December 7th, 1941 the Japanese launched a surprise attack against the U.S. Forces stationed at Pearl Harbor, Hawaii. By planning his attack on a Sunday, the Japanese commander Admiral Nagumo, hoped to catch the entire fleet in port. As luck would have it, the Aircraft Carriers and one of the Battleships were not in port. (The USS Enterprise was returning from Wake Island, where it had just delivered some aircraft. The USS Lexington was ferrying aircraft to Midway, and the USS Saratoga and USS Colorado were undergoing repairs in the United States.) In spite of the latest intelligence reports about the missing aircraft carriers (his most important targets), Admiral Nagumo decided to continue the attack with his force of six carriers and 423 aircraft. At a range of 230 miles north of Oahu, he launched the first wave of a two-wave attack. Beginning at 0600 hours his first wave consisted of 183 fighters and torpedo bombers which struck at the fleet in Pearl Harbor and the airfields in Hickam, Kaneohe and Ewa. The second strike, launched at 0715 hours, consisted of 167 aircraft, which again struck at the same targets. At 0753 hours the first wave consisting of 40 Nakajima B5N2 "Kate" torpedo bombers, 51 Aichi D3A1 "Val" dive bombers, 50 high altitude bombers and 43 Zeros struck airfields and Pearl Harbor. Within the next hour, the second wave arrived and continued the attack.
.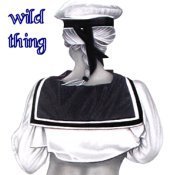 Wild Thing's comment........

May God rest those we lost....we shall never forget.
Americans remembered Pearl Harbor for four years during WWII. We are at war right now and most Americans forgot why. 9/11 was a momentous event just like Pearl Harbor. However, the War on Terror has been turned into a political event by the media and by much of Congress. That has divided America and we don't have the solidarity we had during WWII.
Anyone that goes to the Arizona Memorial simply MUST walk across the parking lot and also tour the USS Bowfin submarine and museum.......highly under-publicized, but well worth the extra hour or so.
Posted by Wild Thing at December 7, 2011 02:28 PM
---
Comments
My goal before I die is to visit an Iowa Class Battleship.
Posted by: BobF at December 7, 2011 04:10 PM
---
And if barrakka o'blowya had been the president then, we'd have done nothing.
Posted by: Eddie (Enemy of the State) at December 7, 2011 05:04 PM
---
Posted by: Carlos at December 7, 2011 05:18 PM
---
Bob, that is a wonderful goal.
Posted by: Wild Thing at December 7, 2011 11:57 PM
---
Eddie, that sure is the truth. Obama would probably applaud Japan.
Posted by: Wild Thing at December 7, 2011 11:58 PM
---
Carlos, thank yuo so much for all you shared. Wow that was awesome.

Love you too Carlos and all of you.
(((Hug))

Posted by: Wild Thing at December 8, 2011 12:00 AM
---