« Obama's People More Attacks On Sheriff Joe ~ Perry Defends Sheriff Joe | Main | Chris Wallace: "Two Big Winners Were Michele Bachmann And Rick Perry" »
December 16, 2011
Bret Baier Points Out To Insane Ron Paul His Stand On Iran Is To The LEFT of Obama
Ron Paul asked about Iran. Bret Baier points out that his position is to the LEFT of Barack Obama.
.
Pat Caddell says :Ron Paul jumped the shark, he is saying i am insane and I am going to show you just how insane I am.
Pat Caddell and Doug Schoen: Ron Paul The Big Loser in Last night's Debate
.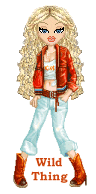 Wild Thing's comment......
God helps us if this freak where to be the President.
Posted by Wild Thing at December 16, 2011 02:47 AM
---