« Corrupt Democrat Barney Frank Not Seeking Re-election in 2012 | Main | SUPERMAN, Dean Cain Endorses Rick Perry »
November 30, 2011
Town Hall with Rick Perry and Sheriff Joe Arpaio (complete video)
Texas Gov. Rick Perry today received the endorsement of Sheriff Joe Arpaio, a steadfast advocate for border security and national leader in combating on illegal immigration, citing Gov. Perry's unmatched efforts to bolster border security in Texas in light of a federal government that for too long has abdicated this basic responsibility to the states. Sheriff Arpaio made his announcement at Joey's... Diner in Amherst, New Hampshire.
"The federal government has failed on border crime and border enforcement, and no candidate for president has done more to secure the border than Governor Rick Perry. I have been watching Governor Perry and Texas closely and know his border surge operations with state, local and federal law enforcement officials have helped shut down the illegal trafficking of weapons, drugs and people," said Sheriff Arpaio. "I'm endorsing Rick Perry because we need a tough-on-crime president who will champion and fund full-time border security operations from Brownsville to San Diego. Governor Perry has a superior border security record and plan to make our border and our nation safer."
.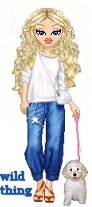 Wild Thing's comment........
Later in the day ......there was also a great interview on Hannity - Sheriff Arpaio to Hannity, "He isn't a robot. He's human. If that's what you want, you can get them from Japan." LOL!
This video is an hour long, I just wanted to let you know.
Posted by Wild Thing at November 30, 2011 03:45 AM
---