« Perry Great At CBS News Debate Saturday Night | Main | Rick Perry On Saving the Lives of our Troops »
November 13, 2011
Tough Talk, Humor Set Perry Apart At Latest Debate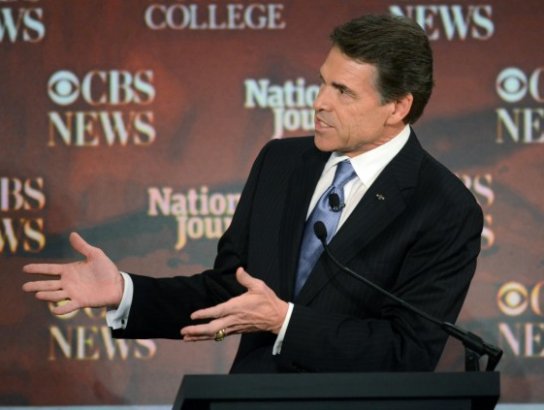 Tough Talk, Humor Set Perry Apart At Latest Debate
By Richard Dunham
Houston Chronicle/Hearst Washington Bureau

SPARTANBURG, S.C. — The first foreign policy debate of the Republican presidential campaign was a mix of tough talk and sly humor, as the candidates took turns Saturday night denouncing President Barack Obama's foreign policy and Texas Gov. Rick Perry tried to rehabilitate his campaign with several quips about his forgetful answer in the last debate.
Former Massachusetts Gov. Mitt Romney, former House Speaker Newt Gingrich and Minnesota Rep. Michele Bachmann led the criticism of Obama's Middle Eastern policies, with Bachmann declaring that the president's miscalculations were leading to a "worldwide nuclear war against Israel."
Romney said Obama's inability to stymie Iran's nuclear ambitions is his "greatest failing from a foreign policy standpoint."
But while the candidates were unanimous in their contempt for the Democratic incumbent, they sharply disagreed about the use of waterboarding, U.S. aid to Pakistan, relations with China and strategies for ending the war in Afghanistan.
Texas Rep. Ron Paul and former Utah Gov. Jon Huntsman were the lone voices of opposition to so-called "enhanced interrogation" of prisoners and continuing military deployment in Afghanistan.
"Torture is illegal," said Paul, a Republican congressman from suburban Houston. "I think it's uncivilized … and is really un-American."
Perry, whose performance in Wednesday's debate in Michigan led some pundits to predict his demise as a candidate, was by turns forceful and humorous at the 90-minute debate sponsored by CBS News, National Journal and the South Carolina Republican Party.
When asked by co-moderator Scott Pelley, of CBS News, what he would do with the Energy Department's nuclear weapons programs if he eliminated that agency — the very one Perry could not recall during Wednesday's debate — the governor quipped, "Glad you remembered it."
"I've had some time to think about it, sir," Pelley volleyed.
"Me, too," Perry said with a smile.
But Perry turned serious when he took Paul to task for opposing waterboarding or other harsh interrogation techniques.
"This is war," Perry said. "This is what happens in war … And I will be for it until I die."
Billed as "the commander-in-chief debate," the encounter at Wofford College focused on international policy and national security issues. And while Perry has little experience on foreign policy — he boasted that he was "commander in chief" of more than 20,000 Texas National Guard troops — he made several major policy pronouncements that set him apart from the pack.
Perry, for example, was the only candidate to call for sanctions against Iran's central bank, predicted that China, like the Soviet Union, will be relegated to "the ash heap of history," and advocated dismantling current foreign aid programs and forcing each nation to explain why it should receive any assistance from Uncle Sam.
The Texas governor did not attack any of his rivals Saturday and received praise from Gingrich, who has surged into the top tier of candidates in recent polls. Gingrich seconded Perry's foreign aid proposal: "What he said made absolutely perfect sense," Gingrich said.
Perry's supporters were euphoric after the debate and predicted it was the start of a monumental comeback.
"It was a home run and answered any questions about his abilities," said former South Carolina Republican Party Chairman Katon Dawson. "We saw the Rick Perry that we all know and love."
.
This was from the other day Perry went on with Megyn Kelly, he did an excellent interview. ~ Wild Thing

Rick Perry talked to Megyn Kelly about his "oops" move at the debate on America Live and said, "I really stepped in it that's for sure, and in fact, some of it's still stuck on my feet."
He went on to say, "People understand. You make mistakes. Things don't come out of your mouth right, but we talked about a lot of important issues like my tax plan."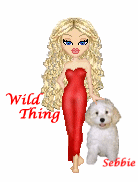 Wild Thing's comment........

Perry's humor about the gaffe showed he can laugh at himself, a good trait for us all.
This time in the debate, Perry did not hold back, he was strong and confident. I was very impressed how well he did. Love it.
Posted by Wild Thing at November 13, 2011 04:55 AM
---
Comments
Dumb, dumb me! I missed the debate. I am very glad to hear that Perry did well. It is good that he presented his foreign policy views in a strong and confident manner. Let's hope that this debate performance will give Rick a good bump in the polls.
Right now Gov. Pery is my first choice. However I will have to go into anybody but Romney mode when the primaries kick off. Then, of course, it will be anybody but obama. Hell, I could tolerate a President Ron Paul before I could stomach a second obama term. We have to get rid of that Marxist muslim anti-American phony.
Posted by: TomR, armed in Texas at November 13, 2011 12:56 PM
---
Tom, it really is crazy isn't it. whew!
Posted by: Wild Thing at November 14, 2011 04:24 AM
---