« Gov. Rick Perry: 'I Strongly Oppose Amnesty' | Main | Memo to Gingrich: 'Red card' is path to amnesty »
November 27, 2011
Sheriff Joe Arpaio to Endorse Rick Perry Next Week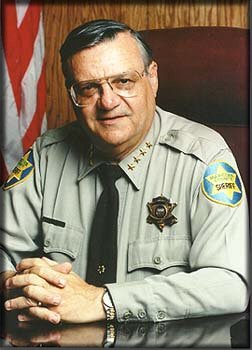 Sheriff Joe Arpaio to Endorse Rick Perry Next Week

Sheriff Joe Arpaio, the sheriff of Maricopa County, Ariz., who calls himself "America's Toughest Sheriff," will endorse Texas Gov. Rick Perry next week, a source with knowledge of the endorsement told ABC News.
Arpaio espouses a hard-line stance on illegal immigration, leading raids to round up and jail illegal immigrants, and was a major proponent of the controversial Arizona immigration law. Perry has spoken with Arpaio several times over the phone since entering the presidential race.
Arpaio, a much sought after endorsement in the GOP field, plans to campaign with Perry in New Hampshire next week, the source said. The Texas governor will be in the Granite State Tuesday and Wednesday, holding three town halls and a breakfast at the Nashua Chamber of Commerce along with speaking at the New Hampshire State House.
Perry, who touts himself as the only candidate with firsthand experience in dealing with border security, encountered backlash from Republican voters after a statement he made in a September debate suggesting that those who oppose the education of illegal immigrants "don't have a heart."
Perry has since walked back that statement, saying on several occasions that it was "inappropriate" and "insulting."
As Texas governor, Perry signed a voter ID law, vetoed a bill that would allow illegal immigrants to obtain driver's licenses and sent $400 million to the border in the form of Texas Ranger reconnaissance teams.
Unlike the rest of the Republican field, Perry opposes the construction of a fence along the entire U.S-Mexico border. Instead, Perry he says the fences should be concentrated in metropolitan areas.
During Texas' last legislative session, Perry attempted to pass a law that banned sanctuary cities, even setting it as an "emergency" item, but the bill failed to pass in the state legislature's special session this summer.
Over the past three months, Arpaio has sent short missives over Twitter indicating his courtship by Republican candidates. Arpaio met Rep. Michele Bachmann in September and Herman Cain in October, and he has spoken over the phone with Mitt Romney.
.

Sheriff Arpaio to campaign with Perry

Maricopa County Sheriff Joe Arpaio of Arizona will campaign with Rick Perry in New Hampshire on Tuesday, the Texas governor's campaign told CNN on Saturday.
The man famous for his tough stance on illegal immigration has not endorsed a presidential candidate, though he has been courted by the likes of Minnesota Rep. Michele Bachmann, businessman Herman Cain, former Massachusetts Gov. Mitt Romney and Perry.
Arpaio is a hard-liner on illegal immigration in a state known for its tough 2010 law on the issue. Among other provisions of the law, it would require that local police, during the enforcement of other laws, check the immigration status of anyone they suspected of being undocumented.
The U.S. Court of Appeals for the 9th Circuit said the measure overstepped Arizona's authority, and the state is seeking a U.S. Supreme Court ruling to settle the issue.
Arpaio's endorsement could be helpful to Perry, who has been the subject of criticism from conservatives for some of his actions on illegal immigration.
.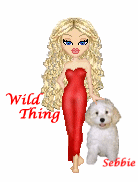 Wild Thing's comment.........
I am thrilled about this, it is fantastic that Sheriff Joe is going to endorse Perry. Great news!
Thank you Sheriff Joe.
Posted by Wild Thing at November 27, 2011 03:55 AM
---
Comments
The MSM and their minions are doing all they can to make Perry look like a fool. If you want to know who the left fears, look who they attack the most.
Posted by: BobF at November 27, 2011 08:37 AM
---
This will be a popular endorsement among conservatives and others who want our borders secured. Sheriff Joe will be a dynamo campaigner.
I see that New Hampshire's leading newspaper has endorsed Gingrich instead of local boy Romney. And Michelle Bachmann is trying for headline notice by demanding an apology from the NBC president for the demeaning intro music she received on the Fallon Show. The NBC vice pres. had sent a letter of apology, but Michelle just cannot graciously let the subject drop.
Posted by: TomR, armed in Texas at November 27, 2011 01:04 PM
---
Bob, thanks so much, I agree. Here is something that really disappointed me. I checked at FOX news online to see if I could use their link for this story about Sheriff Joe and there was nothing. It broke on Saturday afternoon and FOX did not have anything until Sunday late morning. FOX has been getting less and less for conservative.
Posted by: Wild Thing at November 28, 2011 03:55 AM
---
Tom,thanks for the information. I agree, Michelle Backmann is not being gracious at all. She will not learn that her bull dog bullying of others is not a good way to be for someone that wants to be President.
Posted by: Wild Thing at November 28, 2011 03:59 AM
---
I've heard that from a few sources about FOX. Although they have the largest viewership, they're wanting to lean left for acceptance by the left.
Posted by: BobF at November 28, 2011 07:41 AM
---