« AP Exclusive: Third worker says harassed by Cain | Main | Charles Krauthammer on Cain: You Sound Like Clinton »
November 03, 2011
Rick Perry Was Interviewed on Hannity Last Night ~ Videos
Rick Perry on 'Hannity' Part 1
.
Rick Perry on 'Hannity' Part 2
.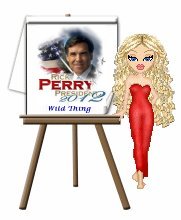 Wild Thing's comment.........
Loved this interview, Hannity asks him a lot of questions. Perry is so good at explaining things, so clear and easy to understand.
Posted by Wild Thing at November 3, 2011 04:48 AM
---
Comments
Sorry about Perry going under. Maybe he can find out who is responsibel and divert the plot.
Posted by: Avitar at November 3, 2011 05:43 PM
---
Avitar, it is terrible and it is a conserted effort against him. Time will tell I guess as the saying goes. But it only makes me stronger for him so that part is a positive.
Posted by: Wild Thing at November 4, 2011 04:37 AM
---