« Herman Cain Campaign Won't Allow Videotaping of Newspaper Interviews ~ Not A Good Sign For Cain To Do This | Main | Trying To Explain His Last Gaffe, Cain Stumbles Again And Says Taliban Posed Threat To Libya »
November 19, 2011
Rick Perry on Cavuto Show - November 18, 2011
Gov. Rick Perry talks about his plan to overhaul Washington, his flat tax proposal, congressional insider trading, and other reasons why the DC Establishment is scared of his policy proposals.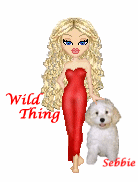 Wild Thing's comment.....
This was a really good interview. I got to watch it live and am so glad it is on video so I can share it with you.
Posted by Wild Thing at November 19, 2011 05:50 AM
---
Comments
Good interview...I am hopeful that with all of the polital positioning going on that Perry will end up at the top....I firmly believe out of all of the candidates he is the best shot we have....God bless him
Posted by: Dennis at November 19, 2011 07:31 AM
---
I fear that the GOP candidate race is shaping up to be a Gingrich/Romney battle. Two Rinos with lots of garbage in their backgrounds. I hope I am wrong, but I have to remember what has happened in GOP primaries the last 25 years.
It seems to me that all of these debates are sponsored and/or moderated by liberals. Does the Stupid Party not realize that this situation is designed to provide obama with infinite ammunition in his run against the GOP primary winner?
Posted by: TomR, armed in Texas at November 19, 2011 06:12 PM
---
Thanks Dennis and Tom.
I pray every day about this election.
Posted by: Wild Thing at November 20, 2011 04:45 AM
---