« LOL....Russian News Anchor "Flips the Bird" at Obama (Video) | Main | My Herman Cain Problem.... by David Stein ~ Excellent Summary »
November 23, 2011
Perry Responds To Deficit, Defense Spending Question
Since the 12-member congressional panel was unable to find $1.2 trillion in budget savings, across-the-board spending cuts are slated to kick in -- including a large chunk in defense spending that pro-defense conservatives are protesting. President Obama said on Monday that he would veto any effort to roll back the supercommittee "triggers."

"It was reprehensible, for me, for this president to stand in front of Americans and to say that that half a trillion dollars, $500 million-plus is not going to be on the table and we're just going to have to work our way through it, putting young men and women's life in jeopardy," Perry said in a CNN debate on foreign policy Tuesday. "Even his own secretary of defense said it was irresponsible. As a matter of fact, if Leon Panetta is an honorable man, he should resign in protest."

Perry blamed Mr. Obama for what he called the "super failure."

"We had a president of the United States who is not a leader. He pitched this over to them and said, here, you all figure this out," Perry said.
.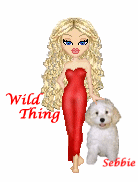 Wild Thing's comment........
I love the passion Perry has, he will always look out for our troops and their needs.
Posted by Wild Thing at November 23, 2011 02:47 AM
---