« Perry, Gingrich Standout in GOP Debate Last Night (11-12-11) | Main | Tough Talk, Humor Set Perry Apart At Latest Debate »
November 13, 2011
Perry Great At CBS News Debate Saturday Night
RED STATE POLL ON THE DEBATE Last night: PERRY WINNING AT 49%, NEWT 36%, ROMNEY 8%, CAIN 4%, SANTORUM 2%, BACHMANN 1%
from The Teen Conservative ~ I love this, this is a site for teens and God bless these future voters.~ Wild Thing

The Winner of the CBS News Debate Is…Nov 12, 2011 ........RICK PERRY
Breaking news: The Texas governor is not out of the race just yet. We all remember Perry's horrific performance in the CNBC Debate earlier this week, and so did Rick. He fired back tonight like no other. With plenty of applause moments and zingers, he clearly planned to win this debate. While there were really no apparent losers, Perry clearly had an edge over others with his military experience. This is what Perry supporters were wanting, hopefully he can keep it up.
.
Perry Jokes About Flub At The Last Debate
Also toward the very end of the video, the camera pans to Perry's wife and daughter.
.
Perry Takes a Page from The Gipper
So Perry was quick to cut off CBS' Scott Pelley, one of the debate moderators in South Carolina, when he began a question, saying, "Governor Perry, you advocate the elimination of the Department of Energy. If you eliminate the Department of Energy..."
"I'm glad you remembered it," interjected Perry with a big smile as the audience broke into applause and laughter. Pelley responded, "I've had some time to think about it, sir." And Perry shot back again to even more laughter, "Me, too."
Far from being uptight after his earlier stumble, Perry was loose even before the debate. Backstage before the TV lights came on, Perry said to fellow candidate Rick Santorum, "So tonight if I need a lifeline, I'm just gonna look to you, OK?"
"Perry's use of humor was reminiscent of Reagan's rebound in 1984 after the then-president's performance in that year's first presidential debate with Democratic nominee Walter F. Mondale raised questions about whether age had dulled Reagan's mental quickness. At the second debate, Reagan was ready when he question came up. "I will not make age an issue in this campaign," he said. "I'm not going ...to exploit for political purposes my opponent's youth and inexperience." The lasting image from that debate is Mondale laughing heartily at the joke at his expense. And the question of Reagan's age was put to rest for the campaign."
.

Anita Perry Knocks on Doors to Promote Husband

SPARTANBURG, S.C. — Donning a rhinestone "PERRY 2012″ pin on her sweater, Anita Perry knocked on doors on the tree-lined Fairlane Drive here in South Carolina this morning, pressing residents to consider voting for her husband in this presidential election.
"I'm out walking and hoping I can get people to vote for Rick Perry this morning for president," she said as she spoke with a voter in the doorway of her home.
One woman told Perry she hoped the governor would perform better in Saturday night's debate, but noted his slip-up Wednesday night showed he was human.
"Maybe he won't stumble tonight," the woman told Perry as she walked down the steps of her home.
"I hope not," Perry answered with a laugh.
"That's OK, that was quite fun. I think it showed he was human-like," the woman said.
Anita Perry walked the neighborhood with Katon Dawson, the chair of the Perry campaign in South Carolina, and volunteers who continued the block walk after the Texas first lady left.
Dawson said most South Carolinians are still undecided in this election, and he argued Perry's handling of the slip-up in Wednesday's debate has proven he possesses the leadership and character that will resonate with voters, regardless of how difficult the recovery from the blunder will be.
"Rick Perry's going to fit really well with this state, and his leadership ability, his character integrity have shown in the last couple of days," Dawson said. "It's never easy. It wasn't easy before. I mean, 'Oops' kind of made it human, you know. I mean at the end of the day, it was something that happened."
.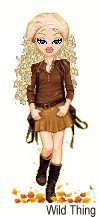 Wild Thing's comment........
Lots of good things from the debate I wanted to share with all of you.
What a fantastic first lady Anita Perry would make! As First Lady of Texas, she has been an active advocate for nursing and other health care issues. The Anita Thigpen Perry Endowment at the UT Health Science Center at San Antonio focuses on nutrition, cardiovascular disease, health education, and early childhood development. In 2008, the Anita Thigpen Perry School of Nursing at Texas Tech University Health Sciences Center was renamed in her honor.
AND she is a Republican who votes for Conservative candidates and values. Not sure what we would do with ANOTHER Democrat first lady who votes for liberal candidates and issues like Herman Cains wife.
Posted by Wild Thing at November 13, 2011 04:50 AM
---
Comments
WT - that Teen Conservative site is interesting. I am bookmarking it.
Anita Perry is a great Texas lady. She and Laura Bush have done Texas proud. These two Texas gals have ALWAYS been proud of their country!
Posted by: TomR, armed in Texas at November 13, 2011 01:26 PM
---
Tom, I thought it was neat to see teens having a site like that. When they start that young to be interested in politics it is almost always a good thing for Republicans.
I agree with you too about Anita Perry and Laura Bush.
Posted by: Wild Thing at November 14, 2011 04:26 AM
---