« Cain Like Obama Blames Others Not Himself, First He Blames Perry, Then Rham Emanuel Who Is Next The Pope or Bush?? | Main | Rick Perry Was Interviewed on Hannity Last Night ~ Videos »
November 03, 2011
AP Exclusive: Third worker says harassed by Cain

AP Exclusive: Third worker says harassed by Cain

WASHINGTON
(AP)

A third former employee says she considered filing a workplace complaint over what she considered aggressive and unwanted behavior by Herman Cain when she worked for the presidential candidate in the 1990s. She says the behavior included a private invitation to his corporate apartment.
She worked for the National Restaurant Association when he was its head. She told The Associated Press that Cain made sexually suggestive remarks or gestures about the same time that two co-workers had settled separate harassment complaints against him.
The employee described situations in which she said Cain told her he had confided to colleagues how attractive she was and invited her to his corporate apartment outside work. She spoke on condition of anonymity, saying she feared retaliation.
Cain's campaign declined to comment.
.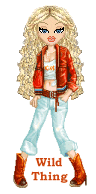 Wild Thing's comment......
Good grief.
You know Cain has been the only candidate not vetted, not really. Certainly not like all the others. This is why it is so important. We are not democrats and we are not wanting to elect another Obama that has too much hidden in his past. It is better for all of whatever there is to come out now and see what happens then to find out about things if he were to be elected.
Posted by Wild Thing at November 3, 2011 04:47 AM
---
Comments
On this third worker, I would say BS. I believe she's only someone trying to cash in on any potential money which may come of this. Anita Hill would be a nobody today if she hadn't made the accusations against Clarance Thomas. She's now a wealthy woman because of it.
Posted by: BobF at November 3, 2011 09:20 AM
---
Bob I say you're right on with this and as for the other 2 show your face if you're going to toss
Rumors and innuendos around. Most of all how much are you being paid?????

Posted by: Gator at November 3, 2011 11:21 AM
---
Sadly, too many women file false claims of sexual harassment against men they either hate or that they want money from. This trend detracts from legitimate claims. Only two people usually know the real truth. I hope these claims against Cain are proved or disproved very soon.
Posted by: TomR, armed in Texas at November 3, 2011 12:40 PM
---
TomR, you right about that.
We don't know exactly what happened with this incident involving Cain and the two women. Even if it was baseless, paying one $35,000 is a pittance of what it would have cost to take the thing to court and fight it.
Posted by: BobF at November 3, 2011 05:43 PM
---
Thank you everyone for your input.
Posted by: Wild Thing at November 4, 2011 04:38 AM
---