« Limbaugh Letting Newt Know How Wrong Newt Was To Say.." the era of Reagan is over" | Main | Parallels Between Barack Obama and Jimmy Carter »
November 30, 2011
Obama Guilty of " Fast and Furious" Seals Court Records of Agent Brian Terry's Murder To Hide Information From Media and Public ~ COVER UP!!!!
Obama Seals Court Records of Agent Brian Terry's Murder

On December 14, 2010 in Peck Canyon, northwest of Nogales, Arizona, Border Patrol Agent Brian Terry was shot dead by a group of illegal border entrants who refused commands to drop their weapons after they were confronted by US agents. The illegals murdered Terry with a gun connected to a failed federal experiment that allowed firearms to be smuggled into Mexico. The family of slain border agent Brian Terry blamed Eric Holder for their son's death in a recent interview.
Now the Obama Administration has sealed the court records on Agent Terry's murder.
The Obama Administration has abruptly sealed court records containing alarming details of how Mexican drug smugglers murdered a U.S. Border patrol agent with a gun connected to a failed federal experiment that allowed firearms to be smuggled into Mexico.

This means information will now be kept from the public as well as the media. Could this be a cover-up on the part of the "most transparent" administration in history? After all, the rifle used to kill the federal agent (Brian Terry) last December in Arizona's Peck Canyon was part of the now infamous Operation Fast and Furious. Conducted by the Bureau of Alcohol, Tobacco, Firearms and Explosives (ATF), the disastrous scheme allowed guns to be smuggled into Mexico so they could eventually be traced to drug cartels.
Instead, federal law enforcement officers lost track of more than 1,000 guns which have been used in numerous crimes. In Terry's case, five illegal immigrants armed with at least two semi-automatic assault rifles were hunting for U.S. Border Patrol agents near a desert watering hole just north of the Arizona-Mexico border when a firefight erupted and Terry got hit.
We know this only because Washington D.C.'s conservative newspaper got ahold of the court documents before the government suddenly made them off limits. The now-sealed federal grand jury indictment tells the frightening story of how Terry was gunned down by Mexican drug smugglers patrolling the rugged desert with the intent to "intentionally and forcibly assault" Border Patrol agents.
You can see why the administration wants to keep this information from the public and the media, considering the smugglers were essentially armed by the U.S. government. Truth is, no one will know the reason for the confiscation of public court records in this case because the judge's decision to seal it was also sealed, according to the news story. That means the public or media won't have access to any new or old evidence, filings, rulings or arguments.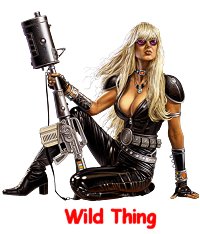 Wild Thing's comment......
Obama is guilty as heck ! I could not hate him more!
Posted by Wild Thing at November 30, 2011 03:55 AM
---
Comments
Charlie Daniels did an excellent piece on Fast and Furious: http://www.charliedaniels.com/soapbox-2011/soapbox-2011-1031.htm
What he said here raises some very interesting questions:
Can somebody tell me how Operation Fast and Furious differs from arming the enemies of governments we are trying to topple?
Are the drug cartels not the enemies of the Mexican government?
Was operation fast and furious not done without even informing the Mexican government?
How can an operation that puts guns into the hands of enemies of a friendly government be done without approval coming from the highest levels of government?
Yet the two top law enforcement officials in the nation claim that it was done without their knowledge. Janet Napolitano and Eric Holder deny they had anything to do with it.
If they are lying, they need to be driven from office for perjury, and if they are telling the truth, they should be driven from office for gross incompetence.
People, do you realize that the security of the United States of America is in the hands of two people who are either liars or so incompetent in running their departments that some underling could instigate an international gun running fiasco without them even knowing about it?

Posted by: BobF at November 30, 2011 07:44 AM
---
This is the Chicago way in action. We also see, in the sealing of the grand jury records and the sealing of the federal judge's reason for the sealing, the absolute corruption of many politically appointed federal judges. The federal judicial system is in bad need of overhaul.
I also call corruption on the mainstream media. The Fast and Furious operation should have been front page news for months. Where is 60 Minutes, 20/20, Dateline, Frontline? Where are Scot Pelly, Diane Sawyer, Brian Williams? All these "news?" entities can give us daily updates on the sexual accusations against Herman Cain or the inconsequential verbal gaffes of Gov. Perry. What the MSM is nowadays is both maddening and sad. It is sensation based, corrupt and biased journalism not serving the public good. It is amoral.
Posted by: TomR, armed in Texas at November 30, 2011 11:08 AM
---
Be happy the six of the last seven Governors of Illinois have served time in prison. While no US President has yet served time I think Obama will be the first.
Posted by: Avitar at November 30, 2011 07:04 PM
---
Bob, thank you so much for the link for Charlie Daniels latest.
Posted by: Wild Thing at December 1, 2011 04:37 AM
---
Tom, your right, today Holder went off on reporters asking about Fast and Furious.
Posted by: Wild Thing at December 1, 2011 04:40 AM
---
Avitar, thank you for that. I would feel a lot better if that did happen with Obama. It would show there are people other then you and everyone on here and those we know that want honesty as much as possible in our leaders.
Posted by: Wild Thing at December 1, 2011 04:41 AM
---