« RINO Romney on Romneycare: 'I Am Not Going to Walk Away From That' | Main | Herman Cain Campaign Won't Allow Videotaping of Newspaper Interviews ~ Not A Good Sign For Cain To Do This »
November 18, 2011
Newt Gingrich Won't Release His Freddie Mac Records ~ This is NOT Good!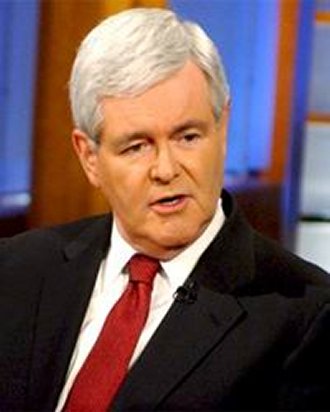 Gingrich Won't Release His Freddie Mac Records

It doesn't appear that Newt Gingrich will be handing over his Freddie Mac records.
Gingrich in Iowa Wednesday defended his role in the troubled federally-backed housing agency that paid him as much as $1.8 million for consulting work.
He told reporters that he would release as many documents as possible.
But late this afternoon Gingrich's campaign simply released a list of facts they wanted to reiterate. Spokesman R.C. Hammond said: "This is it" when asked when the public could expect the documents Gingrich had earlier said he would try to provide.
Here's the press release:
Fact Sheet: The Gingrich Group and Freddie Mac
Atlanta, GA – ln response to a Bloomberg News story today about Freddie Mac's hiring of the consulting firm, The Gingrich Group, over the course of an eight year period, Newt 2012 released the following fact sheet:
Newt Gingrich welcomes scrutiny of his record in public office and as a small businessman. Gingrich believes that properly vetting the potential next president is absolutely necessary in a free society and that a properly vetted nominee for the Republican Party will better be able to defeat President Obama and lead our country in rebuilding the America we love.
Gingrich has never lobbied for Freddie Mac, or any client, nor has anyone in any of the organizations he founded after leaving office as part of their work with them. Gingrich made a decision after resigning that he would never be a lobbyist so that nobody would ever question the genuine nature of his advice and perspectives. This prohibition against lobbying was made very clear to all Gingrich Group clients and strict internal protocals were developed to prevent lobbying. Today's Bloomberg article confirms that Gingrich and his firm did no lobbying for Freddie Mac.
Nor did Gingrich, as part of his contract, advocate against pending legislation affecting Freddie Mac, as Gingrich was accused of doing by the moderator at the CNBC debate in Michigan. This, too, was confirmed by the Bloomberg News article this morning.
Freddie Mac was a small part of the client and revenue base of The Gingrich Group and Gingrich's various small businesses. The Gingrich Group offered strategic advice to a wide variety of clients about a wide variety of issues, including IBM, Microsoft, The US Chamber of Commerce and more. Gingrich Group fees were comparable to that of many consulting firms.
Gingrich is broadly favorable of the concept of Government Sponsored Enterprises (GSE) but believes the financial crisis shows that Fannie Mae and Freddie Mac should be broken up and their smaller successors be moved off of government guarantees and into the free market.
Gingrich also is in favor of efforts to increase home ownership in America but as a conservative believes it has to be within a context of learning how to budget and save in a responsible way, the opposite of the lending practices that led to the financial crisis.
.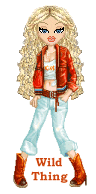 Wild Thing's comment......
Newt has demonstrated on going ... he is not to be trusted. He speaks conservative ideas, and votes for liberal ones. Check his record. He is a convincing speaker. Only it is all about showing his super intelligence. He is smart and he desires to be President of the United States of America. BEWARE! and Be Aware that is all I am saying.
Posted by Wild Thing at November 18, 2011 05:55 AM
---
Comments
Newt's been sounding good lately but there's something about him that just doesn't sit well.
Posted by: BobF at November 18, 2011 09:18 AM
---
BS! That letter is a dishonest cover. Newt has been selling influence for decades. He is an unregistered lobbyist. The only thing Newt may like more than himself is money. He owned one of the largest and most controversial campaign fund raisers, GOPAC. GOPAC itself was comprised of several other political fund raisers all bringing money back to Gingrich. He did not make his millions on a professor's salary. He has made his fortune and started up his businesses via political influence peddling. He is a smooth talker. Other smooth talkers include President obama, Bernie Madoff, Bill Clinton, Al Gore and Elmer gantry. Gingrich is an equal to these crooks.
Sadly, Gingrich may be the only alternative to Romney. What a frustrating choice,
Posted by: TomR, armed in Texas at November 18, 2011 01:09 PM
---
Way back when, I think it was Phyllis Schlafly who said "a choice, not an echo." We need a real choice in these important races - and we are getting libs in Elephants' clothing.
Posted by: Cao at November 18, 2011 11:30 PM
---
Thank you so much Bob and Tom, I really appreciate your input.
Posted by: Wild Thing at November 19, 2011 05:12 AM
---