« Happy Thanksgiving...Perry and Marcus Luttrell Share In This AWESOME MUST SEE VIDEO | Main | Russian Newscaster Fired for Flipping Obama the Bird in Live Broadcast »
November 25, 2011
Ndamukong Suh Stomps ( Detroit Linos) on Evan Dietrich-Smith ( Green Bay) Then Gets Ejected ~ Thanksgiving Day Game ( VIDEOS)
Here is video of Detroit Lions' star defensive lineman, Ndamukong Suh, trying to deny stomping on an opposing Green Bay Packers' player after his team's loss to the Packers on Thanksgiving Day, 27-15. Suh was ejected for the stomping incident, which occurred after the play. Speculation has already begun on how long a suspension Suh could receive from NFL Commissioner Roger Goodell. Despite Suh's protests, the video clearly shows him stomping on the Packers' player on the ground.
.
The FOX NFL Sunday crew
recap
the Packers and Lions

.
.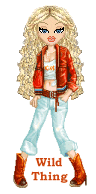 Wild Thing's comment........
I am glad in the last video I think it is, the man speaking brought up about the cleets on the bottom of the shoes. This was very dangerous for this player to do.
Posted by Wild Thing at November 25, 2011 03:47 AM
---
Comments
Almost every time there is a personal foul in football it is because of a player being stupid.
Yesterday was a good football Thanksgiving for me. The Cowboys won(barely). The Texas Longhorns won over the Texas Aggies. This was the last football game between the Longhorns and Aggies after a 118 year run. It was a sad day for football fans in Texas.
Posted by: TomR, armed in Texas at November 25, 2011 12:22 PM
---
Suh messed up and disgraced himself and team on national TV but what makes it worse is his trying to deny what millions saw him do.
Posted by: BobF at November 25, 2011 12:50 PM
---
What kind of made up name is that??

Posted by: opns_sergeant at November 25, 2011 01:34 PM
---
I prefer College ball over Pro football as it's a faster cleaner game. The pro game has turned into a hit and cheap shot contest. Take away the Pads and helmets and that would stop. Rugby is a far
tougher game and the players longevity is longer than NFL Players. Most NFL players wouldn't last a
half in Rugby.

Posted by: Gator at November 25, 2011 02:07 PM
---
Tom, oh wow I am so sorry.
Posted by: Wild Thing at November 26, 2011 01:35 AM
---
Posted by: Wild Thing at November 26, 2011 01:36 AM
---