« Former NYPD Officer and Marine Drags Out The Door A Filthy Occupier Trying To Disrupt Swearing-In Ceremony For NY GOP Rep. Bob Turner | Main | At Tomb of the Unknown ....Guard Silences Disrespectful Crowd »
November 15, 2011
Herman Cain Causes One To Cringe Seeing How Unprepared He Is On Basic Foreign Policy and Domestic Issues
Herman Cain, in the midst of a Midwestern campaign swing, Monday when answering a simple question about whether he agreed or disagreed with President Barack Obama's approach to handling the Libyan crisis.
On Libya (listen for the part where he excuses his hemming and hawing by explaining that he has "a lot of stuff twirling around in his head")…
The real Cain scandal: He can barely form a coherent thought on Libya when put on the spot and garbles collective bargaining 101 facts.
This Milwaukee Sentinel Journal editorial board session — all on video, in all its prolonged cringe-worthiness — sums up the problem with the Cain Train.
Republican presidential candidate Herman Cain said Monday that he believes public employees should be allowed to bargain collectively on wages and other benefits as long as it does not create an undue burden on taxpayers.
In Wisconsin Monday for two fundraisers, including a tailgate fundraiser at tonight's Packers game at Lambeau Field, Cain met for a half-hour with Journal Sentinel reporters and editors. In the meeting Cain:
* Struggled to collect his thoughts and explain how his approach to the crisis in Libya would have differed from the actions taken by President Barack Obama.
…On the issue of collective bargaining, Cain said he supported the right of public employees to bargain collectively.
"But not collective hijacking. What I mean by that, if they have gotten so much for so many years and it's going to bankrupt the state, I don't think that's good. It appears that in some instances, they really don't care."
Asked about last week's vote in Ohio, in which the state's new collective bargaining law was rejected by voters, Cain said that "maybe they tried to get too much and as a result it failed."
Asked if the Ohio Legislature had gone too far in stripping collective bargaining rights for public employees, including fire and police personnel, Cain said that Ohio legislators "may have tried to get too much in one bill."
Ohio's collective bargaining law differed from Wisconsin in at least one key aspect: Wisconsin exempted police and fire personnel from the law.
In an interview with the Journal Sentinel last month, Cain said that he was "right in the corner of Gov. Scott Walker 100%" in Walker's battle with public employee unions.
Cain also appeared to be unclear on the issue of collective bargaining as it involves federal employees. Asked if he thought federal employees should have the ability to bargain collectively, Cain said: "They already have it, don't they?"
Told they didn't, he said, "They have unions."
The American Federation of Government Employees, which represents 600,000 federal government workers in 65 agencies, says that most federal employees don't have collective bargaining over pay and benefits.

.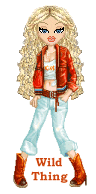 Wild Thing's comment......
OMG and the media attacked Perry for forgetting one thing? sheesh Cain is the one that is NOT ready for Prime time...Not ready to be President, NOT qualified for the job.
Posted by Wild Thing at November 15, 2011 04:55 AM
---
Comments
Poor Herman is obviously flustered by all the media attention due to the sexual harassment allegations. It seems that even before this adverse publicity he was switching policy stands back and forth. He is not holding up well to pressure and that certainly does not meet a presidential requirement.
I really wish all the conservative candidates would get together and decide amongst themselves which one or two have the best shot at defeating, first Romney, then obama. The Tea Party(conservative) vote is so divided that right now the GOP candidacy is virtually a shoe-in for Romney.
It is getting close to the time for Sarah Palin to weigh in with an endorsement.
Posted by: TomR, armed in Texas at November 15, 2011 02:55 PM
---
Tom, tonight ( Tuesday) Srah was on Greta and Great advertised her show that Sarah would be on and would make an announcement of the person she was going to endorse. But no endorsement she teased again. sheesh. I have grown very tired of her game playing it has become way too ego pushing by Sarah.
Posted by: Wild Thing at November 16, 2011 03:59 AM
---
Herman Cain said exactly the right thing. It is vital not to resolve the uncertainty of other countries. There are reasons for the diplomatic speech. In Libya we really do not know the situation yet. It very much could be worse than Egypt. In which case invasion will be called for. You do not want to say that ever.
When you resolve uncertainty the other way it can be worse. When the US ambassador to Iraq told Hussein that the US had no interest in the money that Iraq owed Kuwait. With that information Iraq invaded Kuwait.
Cain said exactly the right thing and anyone who can't keep his mouth shut when it is called for has no business being President. Perry knows when to keep his mouth shut, it is getting the right thing to come out when he wants it to that hurts him but isn't important to being a chief executive.

Posted by: Avitar at November 16, 2011 03:31 PM
---