« Happy 236th Birthday US Marines - 10 Nov 2011 | Main | Veterans Day ~ A Very Special Thank You To ALL Who Served »
November 11, 2011
Herman Backtracks Once Again, This Time On His Saying "Princess Nancy" in a Republican Debate ~ Continues To Show Weakness As A Leader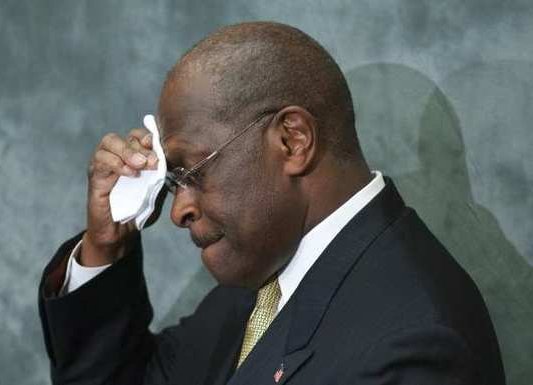 Herman Cain, battling allegations of sexual harassment, said he regretted calling House of Representatives Democratic leader Nancy Pelosi "Princess Nancy" in a Republican debate on Wednesday.
Cain criticized Pelosi for not acting on a piece of healthcare legislation when she was speaker of the House.
"You didn't hear about it in the previous Congress because Princess Nancy sent it to committee and it stayed there," Cain said at the debate in Michigan.
Asked by CNBC after the debate if he regretted the remark in light of the sexual harassment claims by four women, Cain said, "That was a statement that I obviously should not have made, but I was trying to make a point."
The former pizza executive has been leading in some polls of Republicans or tied with former Massachusetts Governor Mitt Romney. Cain's favorability ratings have slipped in some polls.
.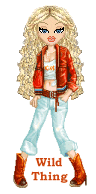 Wild Thing's comment......
Sorry but one of the thigns I admire about Rick Perry is how he stood strong when he said Social Security was a ponzi scheme. He did not backtrack, backdown or weaken. He would simply go on to explain it in more detail for those that tried to attack him for it.
Cain has backtracked so many times on things he has said and imo it shows weakness and or a person that opens his mouth without thinking more often then not. This is an example of how he tried to make amends with Nancy Pelosi after he called her......"Princess Nancy". He could so easily have brought up even some of the things she has done in acting like a princess, like demanding the doors be locked and keeping Republicans out from a vote, turning the lights off on the Republicans when they wanted to stay and debate Obamacare. The list goes on and on the things she has done.
Posted by Wild Thing at November 11, 2011 04:50 AM
---
Comments
Common man! Have the guts to stand by your words. She acted like a princess when she was speaker. Her crisscrossing the country in military aircraft costs the taxpayers millions and the booze consumption by her and her friends cost the taxpayers hundreds of thousands.
Posted by: BobF at November 11, 2011 11:00 AM
---
We are in the world of "gotcha' in politics. These GOP candidates need to remember that the MSM is an ally of the Dems. The MSM will leap on any GOPer while giving walks to obama and crew. Herman Cain will get more votes by sticking to his description of Pelosi than he will by publically regreting that remark.
Posted by: TomR, armed in Texas at November 11, 2011 11:44 AM
---
Both of you have such wonderful and so true input. Thank you so much.
Posted by: Wild Thing at November 12, 2011 03:34 AM
---
TomR and BobF are right but when running for President the Party officials have a Kabuki dance of thing that you may never say. Herman Cain would be borrowing trouble when he violates the speech code. We aren't quite to the point where the little autocrats can be ignored safely.
I am speaking of the people who keep organizing support for RINOs. It is probably true he would get more votes calling Pelosi Princess. All of the racist bigots that I know in the Republican Party are the only ones who would object to describing her royal fat parasite as Princess Pelosi. A decade ago they did have enough power to sink Gary Frank, a black real estate developer, when he tried to turn Chris Dodd out of office.

Posted by: Avitar at November 12, 2011 11:38 PM
---