« Happy Thanksgiving From Theodore's World | Main | Ndamukong Suh Stomps ( Detroit Linos) on Evan Dietrich-Smith ( Green Bay) Then Gets Ejected ~ Thanksgiving Day Game ( VIDEOS) »
November 24, 2011
Happy Thanksgiving...Perry and Marcus Luttrell Share In This AWESOME MUST SEE VIDEO

Securing the American Dream (Marcus' Story) ....the "LONE SURVIVOR STORY" .. Marcus Luttrell. every American , endorsement of Gov. Perry ..

Republican presidential candidate Texas Gov. Rick Perry's Thanksgiving message focuses on giving thanks to our military, and comes from a decorated Navy SEAL Perry refers to as a "second son." In the web video, fellow Texan Marcus Luttrell, shares his heroic story fighting the Taliban in Afghanistan, and praises the man he says he often calls on for fatherly advice.
Luttrell was born and raised in Huntsville, Texas. He received the Navy Cross for his actions in Afghanistan during Operation Red Wing.
Luttrell says he's not a political person, but in the web video he gives Perry a resounding endorsement. "He's one of the most honorable men I've ever met. As far as character and honor and commitment and all those words that most people use as a punch line, he lives that stuff. It's those characteristics in a man, and especially in him, that I think embody what the president of the United States should be."
In 2005, Luttrell and SEAL Team 10 were on a mission to kill or capture a high-ranking Taliban leader. His team came across two goat herders in a ravine. They took a vote, and decided to let the herders go. And about an hour later, the team found itself in an intense gun battle with up to 100 Taliban fighters.
Luttrell's entire SEAL team was killed. He walked seven miles to evade capture, and was eventually sheltered by an Afghan tribe, until American forces were able to rescue him six days later.
The campaign says Luttrell met Rick and Anita Perry while they were on a trip to San Diego, back in 2006. A Marine Corps aviator they were introduced to on the trip invited the Perrys to a SEAL graduation ceremony, where they met Marcus.
Marcus and the Perrys went to dinner together that night and he told them his story. They stayed in close contact, especially after Marcus returned to Texas.
Perry is an Air Force veteran who flew C-130 tactical airlifts from 1972 to 1977. He has often said, "There is no other state that takes care of its veterans better than the state of Texas.
Perry lists as those commitments: programs providing emotional support to returning vets; housing assistance for vets; the most success of all 50 states in finding vets work; and eliminating property taxes for 100-percent disabled vets.
For his part, Luttrell started the Lone Survivor Foundation, a nonprofit foundation dedicated to building a therapeutic ranch facility to support veterans and their families affected by post-traumatic stress disorder and serious combat injury.
Luttrell wrote a New York Times bestseller based on his experiences. Universal Studios is also making "Lone Survivor" into a movie.
.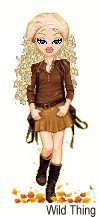 Wild Thing's comment............
Thank you Marcus Luttrell and Rick Perry. God bless you both BIG TIME!!
Posted by Wild Thing at November 24, 2011 02:55 AM
---
Comments
Great story. Two very admirable people.
Posted by: TomR, armed in Texas at November 24, 2011 12:27 PM
---
Tom, I agree, I loved this video. It really was put together well too.
Posted by: Wild Thing at November 25, 2011 02:48 AM
---