« Charles Krauthammer on Cain: You Sound Like Clinton | Main | Iowa radio host calls Herman Cain's behavior 'awkward if not inappropriate' »
November 03, 2011
Obama Slams Congress For Wasting Time on "In God We Trust" (Video)
America Hater Obama Slams Congress For Wasting Time on "In God We Trust" (Video)
Outrageous. Obama takes a swipe at congress for taking time to keep 'In God We Trust' as our motto."That's not putting people back to work" Obama says. This was just before noon at the Obama jobs speech in the Washington D.C. area

The NINE that voted against it, a suggestion from me would be to call their offices and give them hell!!!
House of Representatives Votes 396-9 to Reaffirm "In God We Trust" as the National Motto of the United States – Wild Thing
House Votes to Reaffirm 'In God We Trust' as National Motto

by Audrey Hudson
The House on Tuesday passed a measure reaffirming "In God We Trust" as the national motto of the U.S., in an effort to encourage its display in public buildings and send a message to those who seek to remove God from the public domain.

The resolution required a two-thirds vote to pass, and did so easily, 396 to 9. Rep. Justin Amash of Michigan was the lone Republican voting no, joining eight other Democrats, Representatives Gary Ackerman and Jerrold Nadler of New York, Judy Chu​, Mike Honda and Pete Stark of California, Emanuel Cleaver of Missouri, Henry Johnson of Georgia and Robert Scott of Virginia.

Rep. J. Randy Forbes (R.-Va.), chairman of the Congressional Prayer Caucus and sponsor of the measure, said the resolution serves to clear up confusion over a speech President Obama gave last year in Jakarta, Indonesia, in which he stated that the motto was instead "E Pluribus Unum," Latin for "Out of many, one."

"For the President of the United States to incorrectly state something as foundational as our national motto in another country is unacceptable," Forbes said. "The President is the primary representative of our nation to the world, and whether mistake or intention, his actions cast aside an integral part of American society."

"We need to make clear to the people in this country that our motto is 'In God We Trust,' and encourage them to proudly display that motto," Forbes said.

Nadler, the only Democrat to engage in debate against the measure on the floor, said the suggestion that the President is "less Godly, less patriotic," is a "kind of divisiveness that undermines national unity."

"It's an exercise to tell people who may not believe in God, 'You don't really count, you're not really an American,' " Nadler said.

Rep. Dan Lungren (R.-Calif.) said the reaffirmation is also important because the word "God" has been challenged in the courts when used on public buildings, such as the new U.S. Capitol Visitor Center, and in the Pledge of Allegiance when it's recited in public schools.

"This is an important message that we need to affirm. It is under attack, and we are not wasting time. How could we waste time making sure 'In God We Trust' is enshrined in our national motto?" Lungren said.

Nadler shrugged off Lungren's concern, and said the motto is not under threat or attack, and that those court challenges lose "all the time."

"I'm not saying God is a waste of time," Nadler said. "But this resolution is simply words that do nothing. It is intended to do nothing except to say, 'We are godly, we are good people.' We do have to be sensitive to the fact that not everyone believes in God, and they are just as American as those who do believe in God. So, it's a waste of time."

Rep. Jeff Miller (R.-Fla.) said the U.S. has relied on its faith in God since the country's inception.


"Yes, there are attacks on God, every day," Miller said. "As President Reagan​ said, 'If we ever forget that we're one nation under God, then we will be a nation gone under.' "

.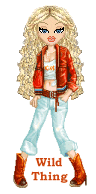 Wild Thing's comment........
It still shocks me about Obama. I will never get passed that people voted for this collection of human flesh.

augh!

Posted by Wild Thing at November 3, 2011 04:55 AM
---
Comments
Posted by: BobF at November 3, 2011 09:27 AM
---
obama would be happier if our American motto was "allah akbar!!". How much time and money did obama waste on his goofy "President elect" motto and signage?
Nadler is just a fat piece of shit. I think he and Michael Moore were conjoined twins at one time.
Posted by: TomR, armed in Texas at November 3, 2011 10:58 AM
---
Bob, I agree he is totally disgusting.

Tom, that is exactlyright, if it was something about his precious Muslims he would be all for it.
Posted by: Wild Thing at November 4, 2011 04:35 AM
---