« CBS Reporter Sharyl Attkisson Says White House Official "Literally Screamed and Cussed at Me" for Story Exposing Eric Holder on "Fast and Furious" Scandal | Main | Newt Gingrich Surprises Al Sharpton With Birthday Wish »
October 05, 2011
Why I Support Rick Perry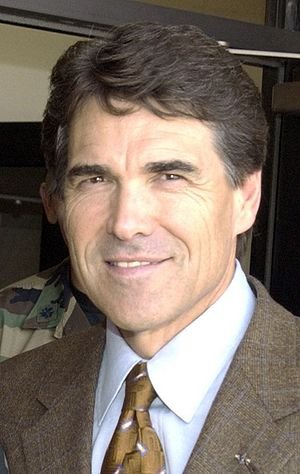 Why I Support Rick Perry

Rick Perry will be the next President of the United States if I have anything to do with it.
Who am I? I'm a mom, a doctor, a business owner, a former Michigander, Californian and New Yorker, a conservative with a libertarian streak, a Tea Party attender and reporter, a blogger, an activist, and for 14 years, a Texan.
For the last four plus years, I've been howling in dismay at our national political catastrophe. It started under President Bush who I believed was a good man (still do) but possessed of the soft, big government ease driven by noblesse oblige. I didn't ascribe to "compassionate conservatism" because I believe conservatism to be inherently compassionate and loathed ceding rhetorical ground to leftists who are anything but compassionate.
Unlike many big government Republicans, I believe the government itself, when too big, too unwieldy, is a force for evil. Good intentions cease to matter. The government, like a glioblastoma growing out of control strangles the life out of the brain and then body of the country.
President Obama came into office and shot the system through with estrogen (trillions of money), thus growing the tumor, and squeezing what little life remained out of the patient politic. I've been appalled at how quickly it's happened. How easily. How mercilessly. Heaven help us.
Heaven helps those who help themselves. No savior comes in the guise of American president. Christ will return when he sees fit. Until then, we make do with humans. We filter through the possibilities and decide.
That means eliminating choices. Many of them. A positive choice means leaving others behind. So, I'll explain why I'm leaving others behind. Some I won't mention because it's never going to happen.
Mitt Romney: This. Watch it and you'll see why I haven't spent the last years of my life fighting to get a guy like this as our nominee. He is a disaster of a candidate. He has no guiding principles. He's been very pro-abortion. He's been, obviously, for Obamacare, the mandate and centralized control of the health care system. He buys into manmade global warming. He was vociferously pro-bailout, aka TARP. He was enthusiastically for the stimulus. He was pro-Amnesty. Yes. He was. Do I need more reasons to be against this man's candidacy? Do I need to explain why I'm nigh to apoplectic about conservatives elevating people who cannot beat this guy?

Newt Gingrich: I like Newt. He's smart, articulate, knows the evil media, and he's innovative. He also lead-footed, ham-handed, has horrible instincts (NY 29, Cap-n-Trade, etc.) and ultimately, his character failings make him a no-go. I would like him somewhere in the government, though. I like his ideas of Six Sigma for government. I like many of his ideas.

Herman Cain: I like Herman. I've had the privilege to interview him a couple times–twice formally and once, off the cuff. He's smart, funny, and accomplished in the private sector. He has never held elected office. This matters to me. He's a good talker. What is his walk? We don't know. I would NEVER hire someone as even a receptionist who hadn't demonstrated that she or he had the skills to do the job. Many of you believe that the private sector is good experience for politics and I'd say being successful in business is a good launching board for politics at the state or even in the House or Senate. The Presidency is something else altogether. To me, it's the absolute height of arrogance to assume you've got what it takes to lead the country when you have never demonstrated even the minimal leadership necessary to run a congressional district. Run for Governor. Prove yourself. I want to see more out of Chris Christie, for heaven's sake. Why would I be okay with an untested politician like Herman Cain? I wouldn't.
Now, to why I support Rick Perry:

I live under the light hand of the Texas system–a hand that Governor Perry has done everything in his power to make lighter. He cut the size and scope of government even as the Texas population grew faster than any place in the nation. We started a business here with nothing but a credit card. You know how much money we were making a month when we first moved here fourteen years ago? Two thousand a month. Gross. With a baby. Slowly, surely, we built our business and life here.
When we first got to Texas, my husband worked with doctors who were heavily involved in the Worker's Comp (work injuries) and Personal Injury (car accidents) system. It was rife with abuse. There were rings of lawyers, doctors, and accident fakers who exploited the system. Governor Perry directly took on the fraud and abuse which meant taking on the trial lawyers association. In one day after the law was passed (my husband had long since gone into practice for himself and had a holistic practice), the shysters lost the whole scam. It was beautiful to behold.
And then, this last year, Governor Perry pushed through "loser pays" on lawsuits. I cannot even tell you how much lawyers in Texas hate Rick Perry. And it's one reason I love his record. It's also a reason, they'll fight tooth and nail against him nationally.
Perry has curbed malpractice judgments. So now, doctors are moving to Texas in droves. The Houston medical center is a haven of medical innovation and bold new treatments. People fly from all over the country to come here for cancer treatment and more. When a family member was diagnosed with cancer, do you know how long it took to get an appointment with the number one specialist in the world? Less than one week. I would shudder to be in Massachusetts suffering under impossibly long doctor wait times.
Rick Perry has fought Barack Obama from day one. I don't know how many lawsuits have been filed back and forth against the federal government, but I know there's multiple fights with the EPA, there's Obamacare, there's Medicaid, there's the border, and on and on. Other people talk about fighting President Obama. Governor Perry has gone straight at President Obama's socialist agenda and tangled with him both rhetorically and in the courts of law.
Governor Perry is taking on the entrenched elites of higher education trying to make education affordable to all people. He has challenged state educators to come up with a $10,000 college education. He wants Professors to teach. And he doesn't give up on good ideas. Notably, he's been fighting Karen Hughes and the higher ed cronies who want the status quo because it gives them immense power and riches.
If you've watched the debates, you've wondered if Governor Perry can give a speech or articulate a point of view. Well, I've seen him soar on multiple occasions and in different venues. People hunger for articulate, passionate and ardent speaking. I understand the adoration that people have for Michele Bachmann and Herman Cain. They can breath fire and illuminate at the same time. Rick Perry, on his game, is even better. I've seen them all speak multiple times. Governor Perry can instill confidence and hope and lay out ideas with the best of them.

I want our president to know what it's like to have skin in the game, to be in the military…to sacrifice. Rick Perry was a C-130 air force pilot who finished as Captain. Pilots need to make quick decisions in demanding situations..life and death decisions.
Governor Perry is solidly anti-abortion, pro-gun-rights, anti-job killing regulations, pro-capitalist, pro-America, pro-Israel, and for economic expansion. More than being for these things, his professional walk supports these things. He doesn't just talk or evangelize (though he does both), his record supports these principles.
I believe that Governor Perry can bring the success that his administration facilitated in Texas to America. The Obama-Keynesian experiment has been an abject failure. What's the alternative? A mushy Mitt Romneyesque big government Republicanism that expands the power of the government just at a slower rate? A rhetorical flourish from a businessman with no legislative experience?
Oh, hell no.
We need experience. We need principles. We need a very human and a very capable Rick Perry.
Finally, a word to those are wilt before the press' and left's demonizing of one of our own. Stand up! For heaven's sake. Hold your ground and be principled. I can assure you that even mealy mouthed Mitt will be minced meat before the press gets done with him. Look at the video above. That's what will be the fodder for Obama's campaign videos.
Even worse, turning to a novice when experience is needed seems to be the height of folly considering where and why America is where she is at now.
Governor Perry needs to do a better job of making his case. But he DOES have a case and a good one. Conservatives dismantling him are working very hard on giving us Mitt Romney as the Republican nominee. I find that unconscionable.
The country is in too bad of shape to be swept away by superficialities. Look at the candidate's record. At this juncture, he must have one.
For those who are cynical and believe that none of this really matters, I beg to differ. I lived in California in the late 80s during the first housing bust. I lived in Michigan during its slow decline as it went back to seed due to unsustainable union demands and abject Democrat corruption in the big cities like Detroit and Flint. I lived in upstate New York and watch the life blood — IBM, Xerox, and on and on — leave the state because businesses could no longer afford to do business there.
I know a liberal when I see one. I know a conservative when I see one.
Rick Perry is a conservative. He has been willing to veto his own party when they head down a big government road. He has done it over and over again. That takes spine. And it has been something sorely lacking in both of the last two Presidents.
So, I'm asking you to give Governor Perry another look. He's been in public service a long time and stuck to his principles and managed to govern one of the biggest states in the nation. But the policies aren't some pie-in-the-sky distant thing. They affect lives. They have affected my life for fourteen years. And while there have been times I've been irritated with the Governor, most of the time, I've had the luxury of not paying attention to what he's doing because he's been doing it right.
Wouldn't it be nice to have a President who you didn't have to worry was ruining the country every single minute? It's a low bar, to be sure, but it's seemed unreachable for years now. I'd like that to change.
.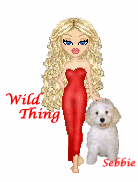 Wild Thing's comment......
Excellent write up.
Posted by Wild Thing at October 5, 2011 05:47 AM
---
Comments
Dr. Clouthier nailed it. She has articulated very well why I support Perry right now as my no.1 GOP candidate.
My really big worry is that Perry and Cain will split the Tea Party/conservative vote. Romney will get the moderate Republican vote. In the states with open primaries I don't doubt that Dems in large numbers will cross over and vote for Romney. I absolutely hate to think that I might have to hold my nose again and vote for the lesser of two evils in a presidential election.
Posted by: TomR, armed in Texas at October 5, 2011 10:47 AM
---
Tom, I am talking to as many people as I can, offline and postings at Facebook too about Perry. I sure hope it helps. You said it so perfectly how I feel too.
Posted by: Wild Thing at October 5, 2011 11:39 PM
---
It's been said after 2 years in Washington someone will have their hand in your pocket. It's up to the American people to hold our elected officials accountable and until we do nothing will change. Live each day with courage. Take pride in your work. Always finish what you start. Do what has to be done. Be tough, but fair. When you make a promise, keep it. Ride for the brand. .. Talk less and say more. Remember some things aren't for sale. Know where to draw the line. These ten items are the code of the west. Living in Cowboy country we tend to look at things a little differentially and wouldn't change
It for city life for all the tea in china. Two books that are worth a look. Cowboy Ethics What Wall Street
Can learn from the code of the west. Cowboy Values Recapturing what America once stood for. Both
Are by James P Owen who spent. 35 years in the investment management industry.

Posted by: Gator at October 6, 2011 11:26 AM
---