« Newt Gingrich Surprises Al Sharpton With Birthday Wish | Main | Muslim Lawsuit, Response Rile Ohio Pork Industry ~If you can't do the Ham, Stay out of the Slam! »
October 05, 2011
Texas First Black Chief Justice Wallace Jefferson Says Ranch Furor an Overreaction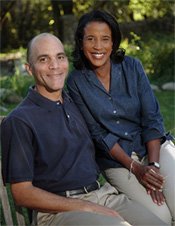 Texas First Black Chief Justice Wallace Jefferson Says Ranch Furor an Overreaction
Wallace Jefferson, the first black chief justice of the Texas Supreme Court, said the hunting ranch name controversy is "much ado about nothing" and argued the implication that Rick Perry is insensitive to matters of race is flatly wrong. Jefferson, who was appointed to the post by Perry, and whose great-great-great-grandfather was a slave owned by a Waco district judge, said the reality is quite the opposite: Perry "appreciates the role diversity plays in our state and nation."
Jefferson said he can recall his first conversation with Perry, in 2001, like it was yesterday. They talked about how Jefferson's father and Perry had both been Air Force officers. Jefferson said Perry shared his view that in all circumstances, merit mattered, not race.
"To imply that the governor condoned either the use of that word or that sentiment, I find false," Jefferson said.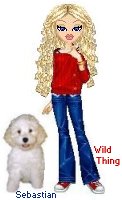 Wild Thing's comment........
Thank you Chief Justice Jefferson.

Posted by Wild Thing at October 5, 2011 05:55 AM
---
Comments
Funny how they're making a big deal over something painted on a rock. They never made a big deal over the continually reelecting of Democrat Robert Byrd, a former KKK leader. What about the racist remarks JFK and Bobby Kennedy had about Martin Luther King? You think little brother Teddy may have been in on some of those racist conversations with his big brothers?
Posted by: BobF at October 5, 2011 07:46 AM
---
Bob, good one your right!! And yes Teddy might have been.
Posted by: Wild Thing at October 5, 2011 11:35 PM
---

Pat Dollard has a post with pictures of our
Prez marching with the New Black Panther party
back in his College days. Wha Chu takin bout
willis :))
Posted by: Gator at October 6, 2011 10:52 AM
---